Free Speech TV

Free Speech TV
Saturday, July 22nd, 2017 at 3:00pm
Margie Urban
Choke on it, Paper Ballot and Photo ID is a MUST.
Elaine M. Gagnon
You would know about that wouldn't you, since Russia bought the election for you.
Lane Farmer
Why would someone not want photo ID to verify the integrity of the most important thing we do as citizens....vote?
Greg DeMarco
The commission is guilty as charged. Voters in numerous states are removing their names from the voter rolls rather than trust the Trump Administration with their information.
Alecia Rae
If the motive was truly voter integrity, the efforts to recount and verify ballots would not be impeded at all, by anyone. EVER😡
Rubea Ross
good...I hope it makes it to the scotus so we can find out what the dems are hiding.
Deb Jepsen
It is an oxymoron to use the word integrity in any sentence connected to this election or the Trumpet.
Yolie Canales
Is this his way of finding out who voted against him and gathering intel on them (us)? He's got a lot of friggin' nerve.
Will D Pendergrass
Has anyone seen this type of turmoil in our politics before, i mean every day is like a head on train crash
Alice Thompson
trump and kobach must be stopped. they're literally stealing votes from citizens legally registered to vote.
Vicki Bernstein
Back away from the podium Donnie, no one believes a word you say
Sheila Spankers
Why can't we just send our votes in by certified mail? They can send a peel & stick like they do with our 1040. With a bar code. Everybody could then vote. It would just be a trip to the post office.
Erna DeVick
voter suppression is what this commission is all about.
Marissa Vonáye
#ShamVotingCommission
Samaria Graham
Amendment to the US Constitution for THE RIGHT TO VOTE.
Tyria Smith
Take all down with fake 45
Ray Lamirand
https://www.facebook.com/AlexanderEmerickJones/videos/10155621287383459/
Free Speech TV on Twitter
Sunday, July 23rd, 2017 at 1:00am
Criminalizing Critics of Israel: Congress Considers Sweeping Bills to Fine & Jail Backers of BDS https://t.co/TT6XnZXbVR https://t.co/Gg1XF8QJrw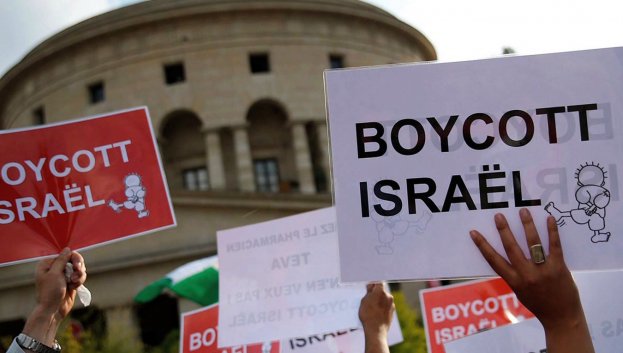 Watch Free Speech TV Live Online
This Free Speech live stream provides continual coverage of US national and world news. Free Speech is a a national news station that broadcasts progressive news and politics with an array of daily news programs, independent documentaries, and special events coverage.  Free Speech TV is a television company based in Denver, CO. It's
There's no requirement to provide cable login credentials. Just click on the screen for instant, easy access to Free Speech TV live online.
Free Speech TV – Wikipedia
Free Speech TV (FSTV) is an American news and opinion network. It was launched in 1995 and is owned and operated by Public Communicators Incorporated, a 501(c)3 non-profit, tax-exempt organization founded in 1974. Distributed principally by Dish Network, DirecTV, and the network's live stream at freespeech.org and on Roku, Free Speech TV has run commercial free since 1995 with support from viewers and foundations. The network claims to "amplify underrepresented voices and those working on the front lines of social, economic and environmental justice," bringing viewers an array of daily news programs, independent documentaries and special events coverage.
SaveSave