Times Square Live Webcam

A live webcam of the iconic Times Square in downtown New York City. This is a great live webcam with a sound feed as well.
Times Square, New York City was live.
Saturday, July 22nd, 2017 at 1:09pm
Sonia Cohetero Escamilla
I love New York
Jose Joy
Filippo Chiavaroli
Leonardo Lavall Saraiva
Wonderful. Seeing live here in Belo Horizonte , Brazil.
Jenn Fanelli
Madison Volpe this was the protest we saw today!
Karla Patrice Perry
LOOK AT TIMESSS SQUARE!!!!!
Joyce Veeramootoo
Beautiful!
John A Azar Jr
More of this in the world is needed.
Sonia Cohetero Escamilla
Is so pretty the music
Sonia Cohetero Escamilla
Is a beautiful
Samuel Villares
Bravo !!!!
Samuel Villares
Maravilha
Eileen Williams
Sounds beautiful
Jeferson Sant'ana
Sounds great!!
Danielle Harrell Blair
🖒🖒🖒
Mary Rose Farrugia
I love NYC God Bless America
Walter Murillo Acevedo
Precioso. Saludos desde 🇨🇷 pura vida maes
Derek Miller
Love it. I'm a Brit so this is good.,Only in NY.
Teolinda Alvarado
Muy bien
Francisco Ibarra
.... congratulations to All the artists
Luigi Luigiaz
Hernoso time square

Friday, July 21st, 2017 at 1:48pm
Stay cool, #NYC. It's looking to be a hot and sunny day today! #FridayFeeling #itsfriday https://t.co/SDoG809aVG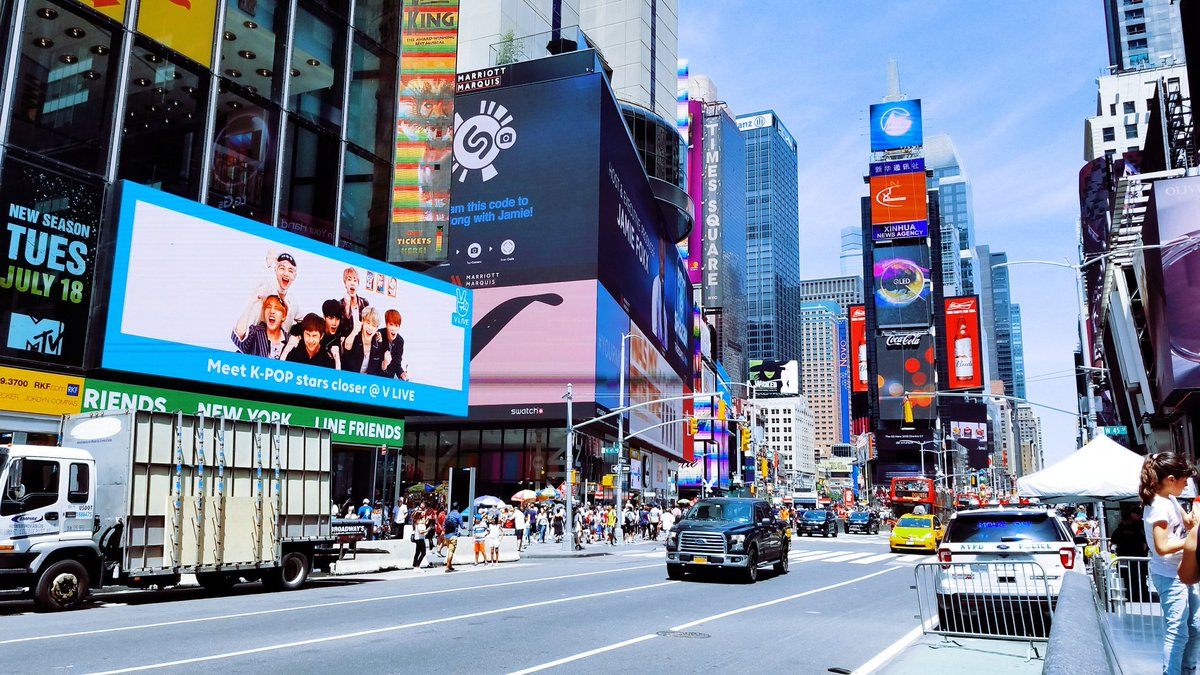 Friday, July 21st, 2017 at 1:33pm
Create your very own colorful masterpiece in the last 30 mins of today's coloring pop-up w/ #TimesSquare's @strandbookstore kiosk! https://t.co/uNkYKGCSLM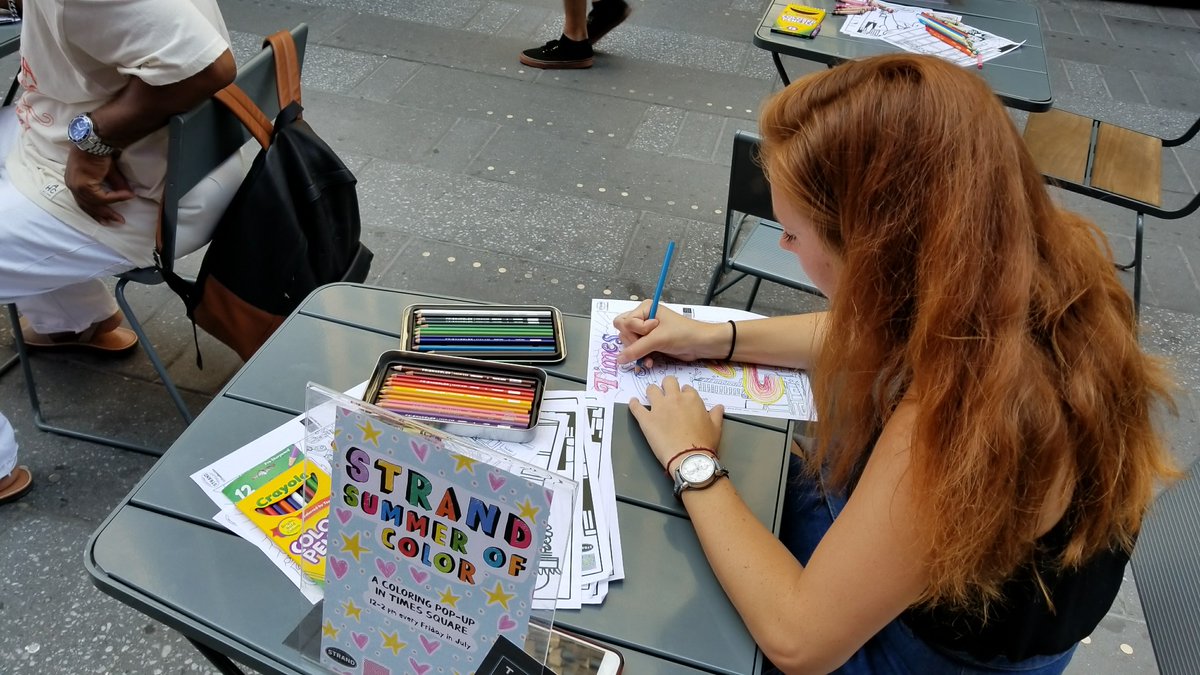 Friday, July 21st, 2017 at 12:11pm
The @strandbookstore has all the coloring materials - we just need YOU to add the color! Join us now on Bway btwn 43rd & 44th until 2pm. https://t.co/fMEzoUyHHH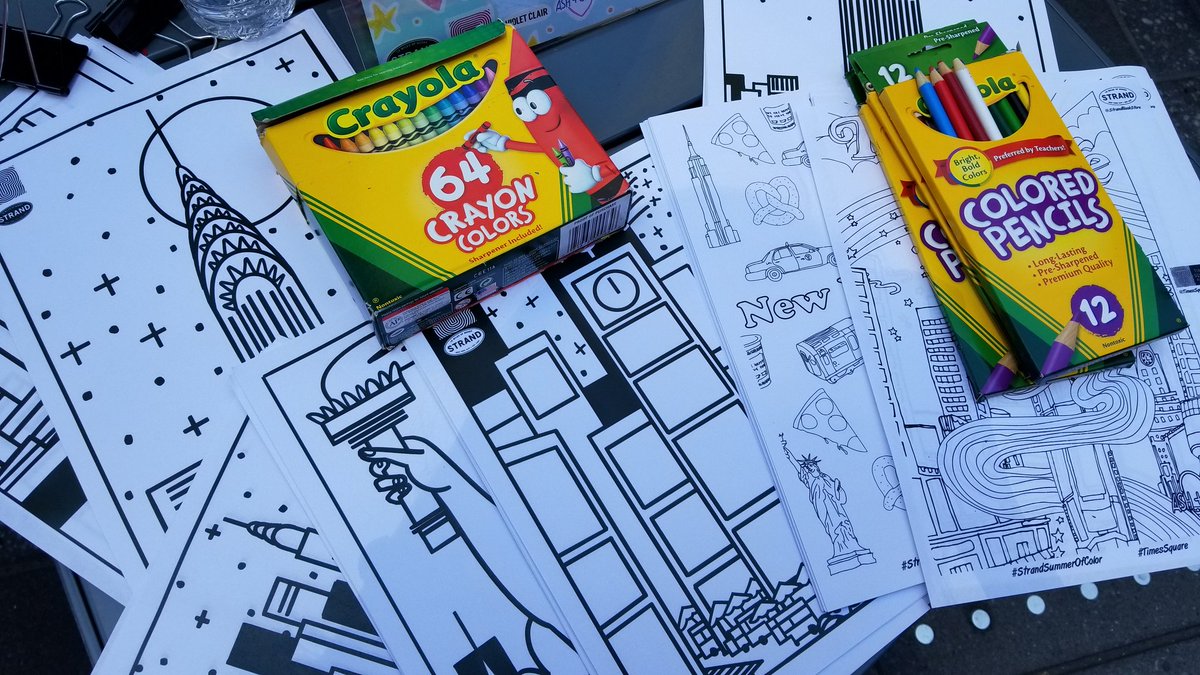 Watch The NYC Times Square Webcam Live Online
Times Square is the centerpiece of Midtown Manhattan. Times Square serves as the main commercial intersection, entertainment district, tourist destination, and neighborhood at the corner of New York City's Broadway and Seventh Avenue. The Times Square live webcam chronicles all the action with blazing billboards and advertisements and hordes of pedestrians. Times Square is sometimes referred to as "The Crossroads of the World", "The Center of the Universe", and the "heart of the world". Times Square is one of the world's busiest pedestrian intersections and it is also the hub of New York City's iconic Broadway Theater District and a major center of the world's music and entertainment industry. Times Square is one of the world's most visited tourist attractions, drawing an estimated 50 million visitors annually. Approximately 330,000 people pass through Times Square daily,and over 460,000 pedestrians pass through Times Square on a busy day. This Times Square live webcam does not have any requirement to provide cable login credentials. Just click on the screen and you'll be able to look into the soul of New York City with the Times Square Webcam.
Times Square – Wikipedia
Coordinates: 40°45′28″N 73°59′09″W / 40.75773°N 73.985708°W / 40.75773; -73.985708
SaveSave