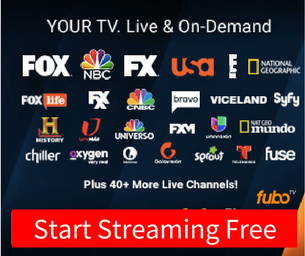 Watch 9 Denver NBC KUSA Live Online

More Facts About 9 Denver NBC KUSA Live
KUSA
Denver, Colorado


United States

Branding
Channel 9

(general)


9 News

(newscasts)

Slogan
Everywhere
Colorado's News Leader
Channels
Digital: 9 (VHF)
Virtual: 9 (PSIP)
Translators
KTVD-DT 9.4 (19.5 UHF) Denver
(for others, see article)
Affiliations

.1: NBC
.2: WeatherNation TV
.3: Justice Network
.5: Quest

Owner
Tegna, Inc.


(Multimedia Holdings Corporation)

First air date
October 12, 1952
Call letters' meaning
United States of America
USA Today (owned by Gannett, KUSA's former owner)
Sister station(s)
KTVD
Former callsigns
KBTV (1952–1984)
Former channel number(s)

Analog:
9 (VHF, 1952–2009)
Digital:
16 (UHF, 1997–2009)

Former affiliations

CBS (1952–1953)
DuMont (1953–1956)
ABC (1953–1995; secondary until 1956)
NBC WX+ (DT2, 2004–2008)
AccuWX (DT2, 2009–2013)

Transmitter power
45 kW
Height
352.4 m (1,156 ft)
Facility ID
23074
Transmitter coordinates

39°43?50.6?N

105°13?55.6?W

 / 

39.730722°N 105.232111°W

Coordinates:

39°43?50.6?N

105°13?55.6?W

 / 

39.730722°N 105.232111°W

Licensing authority
FCC
Public license information:
Profile
CDBS
Website
www.9news.com
Detailed Antenna Reception Information For 9 Denver NBC KUSA
| | |
| --- | --- |
| State | Colorado |
| City | DENVER |
| Country | USA |
| Virtual Channel | 9 |
| RF Channel | 9 |
| Effective Radiated Power (ERP) | 39.61600112915039 kW |
| Height Above Average Terrain (HAAT) | 318m |
| Latitude | 39.73059844970703 |
| Longitude | -105.23100280761719 |
| Radiation Center-above Mean Sea Level (RCAMSL) | 2,326m |
| Callsign | KUSA |
| MHZ | 186 |
| Network Affiliation | NBC |
| Nielsen DMA | DENVER |
| Contact Street 1 | 500 Speer Blvd |
| Contact City | Denver |
| Contact State | CO |
| Contact Zip | 80203 |
| Contact Phone | 303-871-9999 |
| Website | www.9news.com |
| Additional Data | FCC Station Information |
9 News Denver KUSA is the Denver NBC affiliate. 9 News Denver broadcasts Denver Colorado news, and brings all the top NBC programs to this region of Colorado. Also, 9 News Denver covers Denver sports, and Denver weather. In addition to being known as 9 News Denver, the station is known as Denver NBC, and by its FCC call sign of KUSA TV. You can watch 9 News Denver online via the 9 News live stream and its collection of videos which are updated regularly.
Name: 9 News Denver NBC
Call Sign: KUSA
Location: Denver, Colorado, United States
Genre: Local News, Entertainment
Website: NBC 9 Homepage
9 News Denver NBC KUSA is an extremely impressive news station that's been serving the area since 1952. In addition to the acclaimed 9News broadcasts, it operates 9News Now, which brings WeatherNationTV to Denver and the rest of the country. Also 9News Sports is considered one of the go-to sources for coverage of Denver sports.
If you need an immediate report on Denver weather then click the live TV screen above, and you'll see the 9News weather section at the top. Also, if you need an immediate report on Denver traffic, you'll find the 9News traffic section here. Finally, if you want to watch 9News on a mobile device, here is a direct link to the NBC Denver app section.
NBC 9 is owned by TENGA, an offshoot of the Gannett Company. It is an affiliate of the network NBC network. As an affiliate, Denver NBC tends to focus its original news coverage on local issues during the traditional morning, mid-day, evening and late-night news slots. 9 News Denver currently airs an impressive 44.5 hours of station produced news broadcasts per week. Each weekday has 5.5 hours of 9News with an added four hours on Saturday, and five hours on Sunday. Additionally, the highly regarded 9News Weather Department provides daily Denver weather forecasts for six radio stations in the area as well as for the Fort Collins Coloradoan Newspaper. To fill in the rest of its broadcasting schedule, KUSA Denver airs all the national NBC programs.
If you want to get mobile alerts on Denver traffic, weather, and important Denver news, be sure to check out the 9News App page, which you'll find here.
Famous alumni of KUSA TV includes Regis Philbin (who worked for 9News Sports), and NBC News reporter Tom Costello.
Contact the Station
If you're a public relations rep, you may want to mail some promotional materials to the station or get in touch with a specific member of its team. If you're a curious viewer, you might be interested in arranging a tour of the station's facilities. In either case, in addition to the contact info above, here are some more ways to get in touch:
By mail: 500 E Speer Blvd Denver, CO 80203-4187. Phone: 303-871-9999. Fax: 303-698-4700. Email: [email protected]