A&E TV Free Online
*Please Note: A&E does not provide a live stream, and many of its videos do require a login. We're including A&E because it does provide access to several cool shows and videos without needing any pay-TV provider.
A&E
Monday, May 21st, 2018 at 10:31am
I am so happy that A&E is doing this special on David Cassidy. I want my kids to see what a phenomenal, multitalented sensation this man was. David was the whole package. He could act, sing, and dance. He was also a songwriter, musician, director, and arranger. I want David to be recognized and remembered for all the love and joy he brought to so many millions of us. I think this program is a step in that direction!
Ignore this person. Inconsequential, ignorant and untrue. Coming from the vicious who looks to prey on the weak. Sorry, you have hit the wrong group. We will not be deterred by your lies and hate. We know who this man was and you will not alter what is real. Sir, there is a thing called karma and you have some work to do.
Dementia alone can't cause kidney failure, it has to be a result of medications and maybe some other underlying unknown condition. I was a fan of David Cassidy from Partridge family to his years as a solo artist. He had a lot of issues it was well known, but he also had this undeniable fight in him that could still be seen when he made the rare public appearances. His fans will miss him, but the one good thing about artists; when they pass on they leave behind the art which can be gleaned for years to come.
If you cannot make the David Cassidy program available to countries beyond the USA, could you please put the full episode on YouTube (available globally) so that it is available to David Cassidy fans throughout the world, we really would appreciate this. Thank you.
David Cassidy was a good person. He cared for his loved ones, he cared for his fans and he cared for animals. He made so many people happy by his music, his TV appearances, his charity work. Millions of fans : well they don't come just like that, you have to work hard for that. And I'm proud to say that I was, and still am, one of them! So don't focus on his last years because his legacy is so much more important!
I'm so excited to see this special on such a wonderful man. I am grateful to A&E for being there to show the extraordinary life of such a talent as #DavidCassidy. His acting, singing and charitable work was perfection. He has been described as a gentleman and one of the kindest human beings on earth. I love this man. I believe we can all learn something from his amazing life.
Yeah I think I agree. I don't need to know every detail of his life. Or death. I'll just rewatch a few episodes of the Partridge Family and remember all the wonderful memories of his concerts I have attended. What a lovely generous & kind person he was to his fans. That's really all I need.
I was his fan from beginning to his untimely end. David was a very sensitive, talented soul who longed to be taken seriously as a musician an actor. He was always a perfectionist in everything he did. So hard to watch his decline. I will always ❤️ who he was and miss him.
I'm SO excited that A&E is doing this special on #DavidCassidy! He deserves this and SO much more! He was such a huge talent and the most beautiful man inside and out! I will always love him, and will always remember him for everything he believed in, Love, honesty, compassion and so much more! His legacy will live on!! ❤️😘
Short version....born to a drunk, starred in a 70's TV show, slept with costar, was a teen heart throb.....became a drunk who thought he could still sing....then died.
Looking forward to seeing this although it will be hard to see David in failing health. He was not only a great performer but a wonderful and kind human being who worked hard to raise money for so many charities. He cared so much not only for his fellow humans but for the animals he loved so much. His loyal fans are trying to pick up where David left off and continue to raise money for some of David's favorite charities such as the Thoroughbred Retirement Foundation.
I was a smitten David Cassidy fan in the 70s. He was a raging drug addict and alcoholic. That equals kidney liver probs.
We Have Devoted to celebrating David's life in a positive manner since November 21st , 2017 til today.. Steph Azar .. Those of us in DC Groups
Sadly, many have tried to make a fast buck on David since his death. A&E began making their special well before David's passing, and I'm very grateful that someone has finally come out with a thoughtful in depth documentary. As David often tried to tell us, he was far from perfect. Which of us is? He was hard-working, funny, sensitive, caring and immensely talented. David always brought great comfort and happiness to my life and the lives of so many others. That was what he wanted to be remembered for, and he accomplished that in spades! My love for him is unconditional and without end. 💜💔💜
I'm going to be DVRing this cause I want to know a lot more of my mom's first crush before Barry Manilow. I know when David Cassidy passed she was up at the gates waiting for him along side his family up in heaven.
As it was explained to me by the doctors as both of my parents were dying in two separate hospitals at the same time, dementia causes the brain to forget to do things. One part of the brain says, oh, I need to use the bathroom, but the other part says, how do I do that, thus the organs begin to fail to put it simply.
I want to watch this episode but I live in the United Kingdom, how can I watch this.....please let me know. Thank you 🙂 xx
So very sad...Like a lot of child stars, they are some times headed down the paths where it gets too busy and before you know it, they look for anything to help them out. The only problem is that what they find is not helping them, it's really destroying them! R.I.P. David. ☹🙏
I think I love you. No, I know that I loved you then and love you still. I was in the sixth grade when that song was a hit. Wore out two Partridge Family Albums playing it all of the time. Miss you, David.
It's hard to see snippets of how badly the dementia had developed in Davids body. But still I do hope that somehow we are able to see this programme over here in the UK... Either via YouTube or a direct link streaming the programme. Thanks to A&E in advance.
Do we really need to highlight this? That seems so sad to watch this. I love A & E but I don't think I'll watch this.
😢😢😢 I love and miss David so much !!! I hope that I can see this Documentary ( I am living in Germany) ! Please put it on Youtube, so that all David-Fans worldwide will be able to see it ! Thank you!!!!
It's a shame that all people can see after a celebrity dies is the negativity, however , when they were alive didn't say anything about them then
I just tried out your A&E app.....it's pretty horrendous.....extremely commercial filled and glitchy at best...thanks but no thanks..
Loved him. Can't wait to watch. Will probably be heartbreaking like the special on Glen Campbell and his last days.
Monday, May 21st, 2018 at 9:36pm
#InsideTheTape returns with new episodes on Tuesday at 8pm. #TheFirst48 https://t.co/75z8TXBVDp
#InsideTheTape returns with new episodes on Tuesday at 8pm. #TheFirst48 pic.twitter.com/75z8TXBVDp

— A&E Network (@AETV) May 22, 2018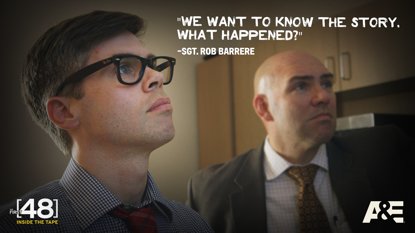 Sunday, May 20th, 2018 at 12:08pm
Wishing our host @danabrams a very happy birthday!! 🚨🎉 #LivePD https://t.co/drU9qhp9YQ
Wishing our host @danabrams a very happy birthday!! 🚨🎉 #LivePD pic.twitter.com/drU9qhp9YQ

— Live PD on A&E (@OfficialLivePD) May 20, 2018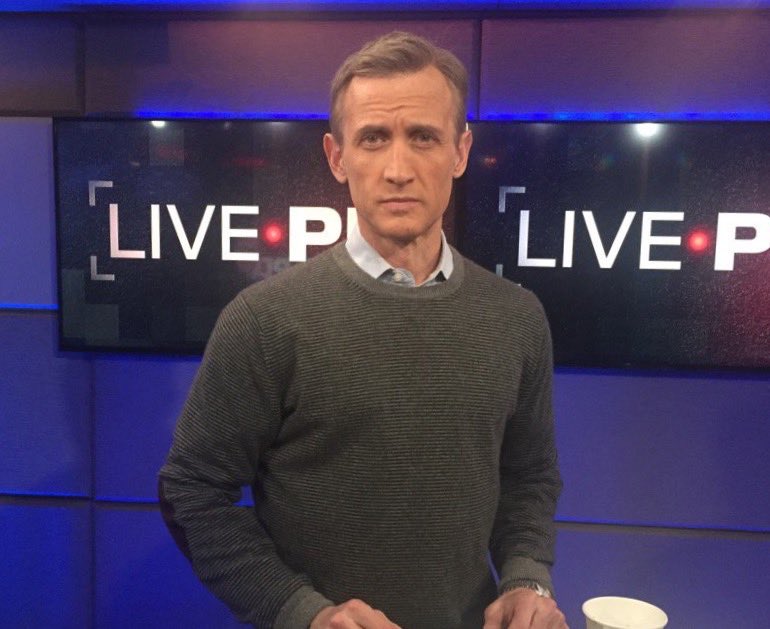 Watch A&E TV Free Online
This is the A&E TV free online stream of several of its programs. Unfortunately, A&E TV free online does not provide access to all of its shows but it does provide access to several that are worth checking out. Also, there's no requirement to provide cable login credentials. Just click on the screen and you'll get instant, easy access to the A&E TV free online television.
A&E (TV channel) – Wikipedia
A&E (previously Arts & Entertainment Network)[1] is an American cable and satellite television channel that serves as the flagship television property of A&E Networks, a joint venture between the Hearst Corporation and Disney–ABC Television Group subsidiary of the Walt Disney Company (both of which maintain a 50% ownership interest).