Free Speech TV
Free Speech TV
Friday, September 21st, 2018 at 4:05pm
It sure looks that way...especially with all the spineless pinko-commie-GOP-traitor senators...tired old farts.
I saw Farenheit 11/9 today. It is excellent and our Democracy is on the line this November. There will be no 2020 if we don't come out in overwhelming numbers in 2018! Yes, it is THAT SERIOUS!
Mike is Correct. I knew trumpf was going to win. Then I heard MM say it. Everyone thought I was nuts. Well.....I'm watching this and MM is absolutely correct! We are literally on the threshold of fascism.
It appears the end is near! Mid-term elections will be too late...putin wins! ...thx idiot trump supporters.
There's a time when the operation of the machine becomes so odious, makes you so sick at heart, that you can't take part! You can't even passively take part! And you've got to put your bodies upon the gears and upon the wheels…upon the levers, upon all the apparatus, and you've got to make it stop! And you've got to indicate to the people who run it, to the people who own it, that unless you're free, the machine will be prevented from working at all! Mario Savio
we've BEEN headed this way anyway-each successive president made it easier for the next to trample everything we were suposed to stand for-we just became ugly capitalism. fscistic capitalism. tump is just the next puppethead for the 'agenda'.
Even scarier is that so congress and so many people continue to support him!!
Progressive hysteria is fun to watch
I've been scared for 2.5 years now with drumpf. Terrified for my kids and grandkids
I agree! If you're not scared you are not paying attention
there will always be those.
Keep your children away from him, he will ear them. Lol
Amazing how Micheal Moore is doing the exact thing he is accusing others of doing. It is Wall-Street that has always corrupted USA politics and politicians, and which has always manufactured distractions and false-flags for the USA population to waste their time on so that nobody looks at them while they do whatever they want. Trump is just a distraction, and Micheal Moore is helping him to be one 100% while Wall-Street is doing whatever it wants, and Micheal Moore is literally cashing in while doing it. And Free Speech TV is complicit in this crime by showcasing Moore and Trump in it's "news".
Excellent. A wake up call.
We are a country that cherish our freedoms . This dumbass President will not have enough sheep followers to take them away !
and we're supposed to believe a fatass such as you how we are to live in America ???
Free Speech TV on Twitter
Saturday, September 22nd, 2018 at 8:00pm
Time to put in your #OvertimewithRick! Head over to FSTV's Facebook page to chat LIVE with @RickSmithShow RIGHT NOW: https://t.co/jhbVVu5FNw https://t.co/2aF4ByCaE3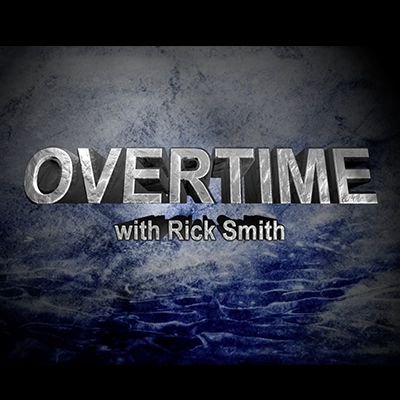 Watch Free Speech TV Live Online
This Free Speech live stream provides continual coverage of US national and world news. Free Speech is a a national news station that broadcasts progressive news and politics with an array of daily news programs, independent documentaries, and special events coverage.  Free Speech TV is a television company based in Denver, CO. It's
There's no requirement to provide cable login credentials. Just click on the screen for instant, easy access to Free Speech TV live online.
Free Speech TV – Wikipedia
Free Speech TV (FSTV) is an American news and opinion network. It was launched in 1995 and is owned and operated by Public Communicators Incorporated, a 501(c)3 non-profit, tax-exempt organization founded in 1974. Distributed principally by Dish Network, DirecTV, and the network's live stream at freespeech.org and on Roku, Free Speech TV has run commercial free since 1995 with support from viewers and foundations. The network claims to "amplify underrepresented voices and those working on the front lines of social, economic and environmental justice," bringing viewers an array of daily news programs, independent documentaries and special events coverage.
SaveSave