Live Animal Webcams
explore.org added a new episode.
Friday, February 23rd, 2018 at 5:18pm
Baby parakeets currently at my house!
I hope that all u hummer lovers, as I am, are making ur own nectar. That red crap that is sold in stores is harmful to them. Recipe is 1 cup sugar to 4 cups water. Heat til sugar dissolves & cool & fill feeder.
For those who like to feed hummers: consider planting flowers instead of hanging feeders. It's natural and they have a good source that appears and disappears at the right time. No mixing or measuring required. 😉
Aquí en cada había un nido en el árbol y cuando llovió mucho y con aire el nido se cayo. En una caja puse los bebés y abrí la ventana por ahí entraba todos lías la mama a alimentarlos y volaba por toda la casa Hasta que pudieron volar.
They arrive at my house in Gettysburg, PA about Mother's Day. I try to anticipate their arrival and have food out for them. They do look in the windows if it isn't out there.
the other egg in that nest is not her egg. It could be another birds egg, and when they hatch they can push the little hummer out of the nest. if it is a plastic egg, that is okay. Hummingbird eggs are about the size of a jelly bean.
Beautiful... I watch for them to arrive every year, they come n hover right in front of my bedroom window,as if to say " put out the feeders we're here".
I have hummingbirds in my garden they love to hover over my pomegranate flowers
One winter while we were in AZ. I spotted a female hummingbird starting to build her nest right out of the sliding glass door. I was able to take a picture everyday from the beginning to day 9 of babies. We had to leave for home on the 9th. day of the 2 tiny babies lives. What a great experience.
That is lovely! I was sick when my apartment manager destroyed the ficus that a hummingbird had nested in. She likes gravel more
Gayla Moran Don't u love watching hummingbirds ??
En el porche de mi casa había un arbusto que por estar bajo techo los colibríes usaban para anidar todos los años. A veces usaban el del año anterior y otras veces hacían uno nuevo. Siempre fue una sorpresa el nido ocupado, hasta que la planta se secó.
Hummingbirds amaze me. We have a cabin in Cloudcroft NM. We used to go there all the time and I would fill all my feeders and just sit and watch them for hours. I even held some when they would fly into the cabin and we would have to get them out.
It's so sweet to see the little one being fed by his/her mother.....God's creation is so wonderful.....Thank you so much for sharing this beautiful post , God bless you all at explore.org
Found this. Baby hummingbirds are hatched with their eyes are closed. Depending on the type or species of hummingbird, the little babies will weigh approximately 0.62 grams. That's one-third (1/3) the weight of a United States Dime. They are about one (1) inch long and cannot regulate their own body heat.
Nature is something else.
Love seeing this! As a teenager I was graced with the rare experience of observing a nest up close, through the kitchen window in a loquat tree. I was fascinated and concerned when the nest began to split open from the pressure of the two fatties in it. I took a match box out, taped it under the nest to the tree. One day, when one baby fell to the ground attempting to fly, I ran outside, scooped it up in my hands, while I relaxed my grip the little one took flight! I will never forget that experience or feeling I had. Always love hummers!! <3
We had one hatch yesterday and the other on this morning.They look like little brown jelly beans. ☺️ Love to watch them. We get several nests a year.
I don't make the nectar they hover over my fruit trees .Mangoes .Pomegranate cherries They have natural nectar I am tropical .I have lots of other species that I feed I love my birds.feeding them for years
Wonderful , we helped band hummingbirds for several years in Illinois. It is so interesting and fun. Our oldest bird was six years old that we re-caught.
Thank you, what a treatfound 2 nests on ground under lg pines in back yard and have ever growing collection of their white feathers which are continually on our lg green putting green patio someone created with indoor outdoor carpet. Or gifts from angels.
Yo ase ya varios meses salve a un colibri de morir de frio ya q llovio muy fuerte y callo al pizo yo casi lo aplasto pero lo mire y lo meti a la casa lo abrige asta q se seco luego lo deje q se fuera m encanta verlos m facina su bellesa practica mente los amo
Awe I miss my little guys... we do have beautiful cardinals and blue jays here tho. I haven't seen any bald eagles yet, still looking. Thanks for sharing❣️
How sweet. Watching Momma Bird taking care of her baby. Patiently waiting on the other egg to hatch.
How awesome I had an a hummingbird nest I named mama sugar and sugar 1 she let me take pictures when the little one was not even 24 hours old I kept taking pictures from eggs all the way up until they left the nest it was amazing just think God created all the amazing animals bless you have a wonderful day
Saturday, February 24th, 2018 at 9:30pm
African Animal Staredown!

Watch at https://t.co/EWS4N9dJgW with @mpalalive! Snapshot by Homebird #africacam https://t.co/T3fRUQgWCh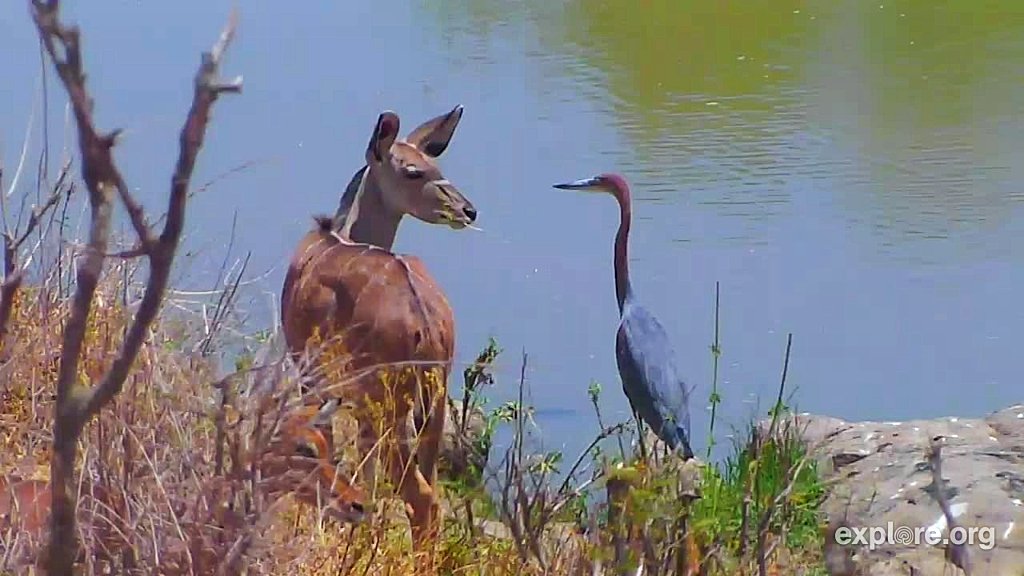 Saturday, February 24th, 2018 at 6:30pm
Cold weather calls for cuddles!

Watch at https://t.co/E98gIyGhfz! Snapshot by DaisySue #kittencam https://t.co/cD9759t5bZ
Saturday, February 24th, 2018 at 12:30pm
Hey! NO LAUGHING! Eagles can have bad hair days too! 😂

Watch at https://t.co/VSWAmbfruN! Snapshot by CamOp Arya #eaglecam https://t.co/HW350xtIS7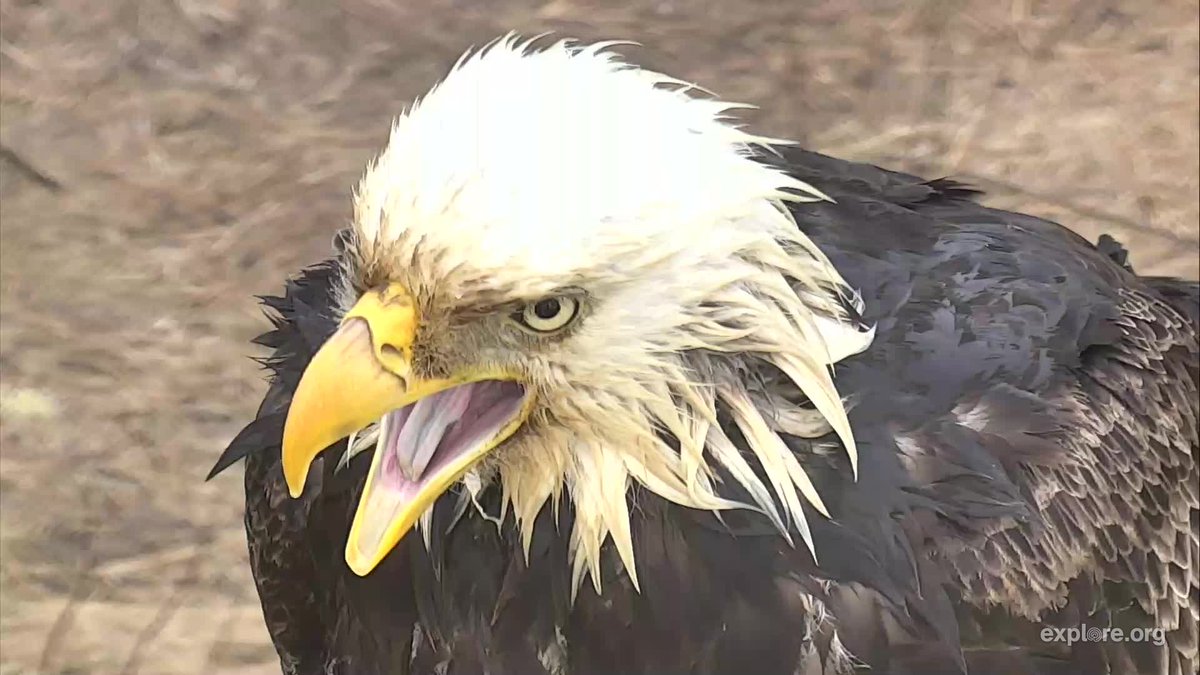 Saturday, February 24th, 2018 at 10:00am
Well this is HAWKward...

Watch at https://t.co/LLfvevIiNR! Snapshot by Homebird #birdcam https://t.co/uccnhbyUVD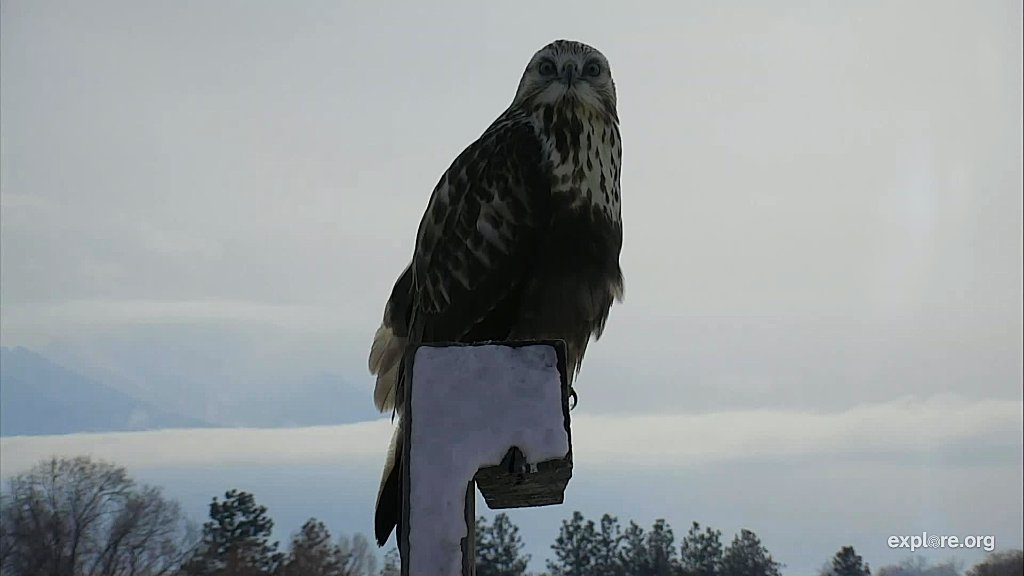 Friday, February 23rd, 2018 at 9:30pm
Spotted...or should we say striped?

Watch at https://t.co/EWS4N9dJgW with @mpalalive! Snapshot by Homebird #africacam https://t.co/afdnhawspZ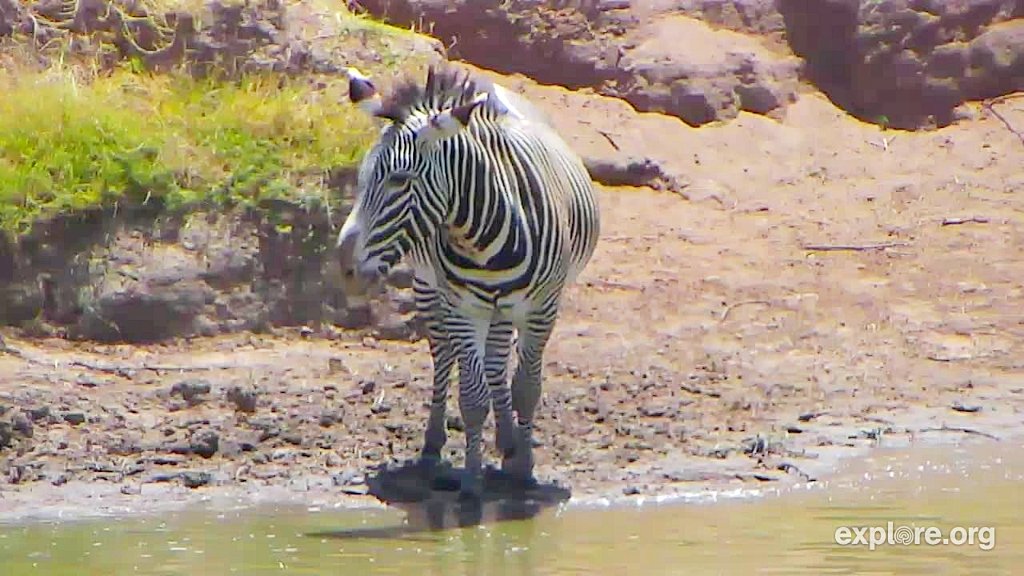 Watch Live Animal Webcams From All Over The World
These webcams are from Explore and they are all great. From magnificent tigers, majestic eagles, and fearsome killer whales — all the way to puppies and pig farms, Explore has your animal webcam fix covered. These live animal webcams do not have any requirement to provide cable login credentials. Just click on the screen and you'll feel like you are a part of nature as you witness scenes of the daily lives of these amazing animals.
SaveSave