Live Animal Webcams
explore.org was live.
Saturday, September 22nd, 2018 at 4:15pm
explore.org
https://goo.gl/fhMmQy
I love watching these bears! They have gotten so big over the summer! I will miss them when hibernate during winter😥
beautiful bears...Set up cams to watch the wolves too instead of hunting them. Visiting an Alaska that protects it's pristine wilderness and wildlife is on my bucket list.
I have watched these big brutes getting fatter and fatter. I'm sure they will survive winter just fine.
Hello again from N Wales, UK - here I am watching bears eating salmon again!! Thanks for sharing this video with us.
How do the bears know today the salmon are running ?
The bears need to eat alot to gain fat for the long hard winter ahead. Salmon everyone fav food 🙂
I love watching them fish. Starting to fatten up for the winter
They mostly eat the skin for the fat for weight.
They look as if their hunger has dissappated .... awesome and so beautiful 💞
They can eat as much as they'd like...I'm certainly not going to tell them any different lol
Awesome thanks for sharing xx
My niece Debbie lives in the Bush outside of North Pole, Alaska, her son lives in Valdez.
Keeep waiting to see Marge and she her weight
Watching these bears is peaceful!
I just cracked myself up on that one😂😂
Hahaha its like me at the cheese steak shop
السد غير ناجح....افضل حل نهر ثالث من البدعة...لانة الماء يذهب إلى الشركات مال النفط وإلى البحيرات....وبإشراف نقاط ثابتة من الجيش العراقي البطل....وبإشراف طيران يصور كل يوم يعني استطلاع
There are some really big bears gathered at the table!!👍👍
The bear on the right is Otis he's a big one
They will eat till there is no more
Eat all u can while u can... from Nova Scotia Canada
How much longer do they have before hibernation?
Love watching the bears 💕 💖 💗
I love watching this. Watching from North Western Illinois
Saturday, September 22nd, 2018 at 9:20pm
Bear butts, continued 💕

Watch at https://t.co/s577284thZ! Snapshot by dkdogs #bearcam https://t.co/LbFV7GRA6s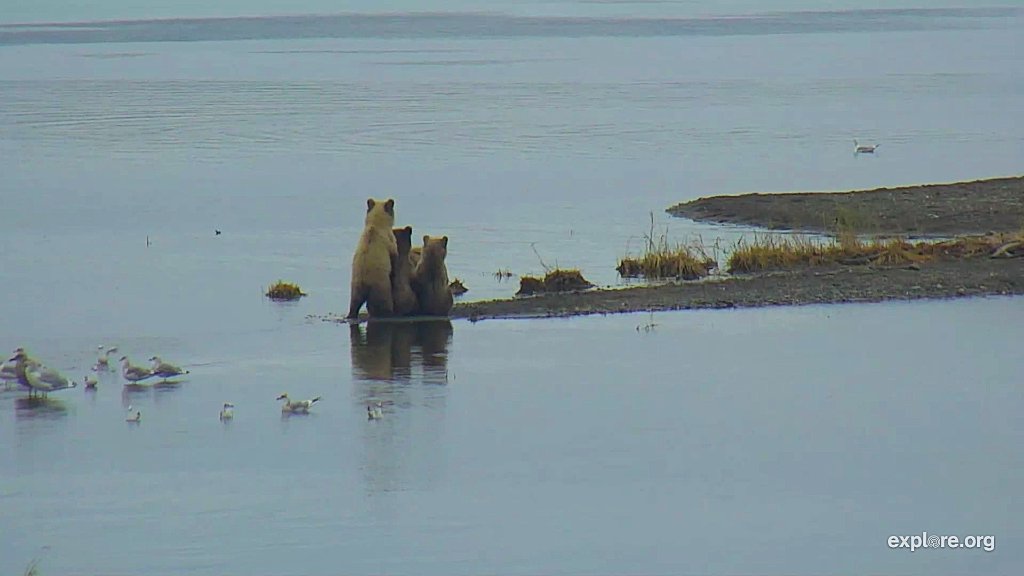 Saturday, September 22nd, 2018 at 12:29pm
Happy #WorldElephantDay! We treasure and celebrate these gentle giants every single day https://t.co/EWS4N9dJgW with our partners @mpalalive! https://t.co/9SUYn0O4Qq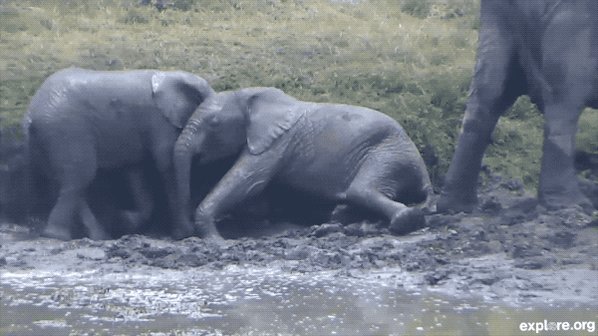 Watch Live Animal Webcams From All Over The World
These webcams are from Explore and they are all great. From magnificent tigers, majestic eagles, and fearsome killer whales — all the way to puppies and pig farms, Explore has your animal webcam fix covered. These live animal webcams do not have any requirement to provide cable login credentials. Just click on the screen and you'll feel like you are a part of nature as you witness scenes of the daily lives of these amazing animals.
SaveSave