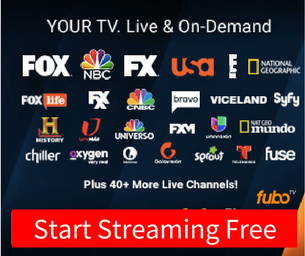 Watch MLB Network Online

MLB Network
MLB Network
Launched
January 1, 2009
Owned by
Major League Baseball (67%)
AT&T (16.67%)
Comcast (5.44%)
Charter Communications (5.44%)
Cox Communications (5.44%)
Picture format
720p (HDTV)
(HD feed downgraded to letterboxed 480i for SDTVs)
Slogan
Our National Pastime All The Time
Get Caught Looking
Country
United States
Language
English and Spanish
Broadcast area
United States
Canada
Latin America
Philippines
Headquarters
One MLB Network Plaza
Secaucus, New Jersey
Sister channel(s)
MLB Network Radio
NHL Network
Website
MLBNetwork.com

Availability

Satellite
DirecTV (US)
213 MLB Network (HD/SD)
213-1 MLB Network (alternate) (HD/SD)
719 MLB Strike Zone (HD/SD)
DirecTV (Latin America)
656
Dish Network
152 (HD/SD)
478 (HD/SD) Alternate feed
Bell TV (Canada)
1420 (HD)
447 (SD)
Cable
Available on many U.S. cable systems
Check local listings
Rogers Cable (Canada)
415 (HD/SD) (Ontario systems only)
Vidéotron (Canada)
791 (HD)
Wave Broadband (United State of America)
189 (HD/SD)
Satellite radio
XM
89
Sirius
209
IPTV
Verizon FiOS
MLB Network:
586 (HD)
86 (SD)
MLB Strike Zone:
834 (HD)
AT&T U-verse
634 (SD)
1634 (HD)
Bell Fibe TV (Canada)
1450 (HD)
450 (SD)
MTS (Canada)
188 (SD)
1188 (HD)
SaskTel (Canada)
122 (SD)
422 (HD)
VMedia (Canada)
77 (SD)
Streaming media
PlayStation Vue
Internet Protocol television
YouTube TV
Internet Protocol television
MLB Network is a TV broadcaster based in Secaucus, NJ. It's a sports channel dedicated to MLB baseball. It broadcasts news, interviews, highlights and live games from all around Major League Baseball. You can watch the channel online via the MLB Network live stream, MLB.tv app, or MLB At Bat app (with a paid subscription), as well as its collection of videos.
Name: MLB Network
Location: Secaucus, New Jersey, United States
Genre: Sports > MLB Baseball
Website: MLB Network Homepage
If you're interested in a different channel or stream, use the search box at the top of the page.
MLB Network is owned by Major League Baseball. It is a member of the MLB network.
Since all the league sites are essentially the same, there will be little–if any–difference in their ratings and streaming options. Nonetheless, for convenience, here are all the other MLB Baseball stations.