Press TV Live From Iran
Press TV
Sunday, September 23rd, 2018 at 3:53am
security laps nothing else
My condolences
Long live Iran
This is due to security lapse nothing else.This should not have happened if SOP where follwed... U known Arabs r trying hard to harm Islamic republic how u can b so care less ..... I will put 100 percent blame on Security agencies...
The US DT and Netanyahu are behind the attack no doubt about it.The dotard Trump thinks himself as god.
Iran are on the run...
Iran sacrifice its people for their propaganda

Sunday, September 23rd, 2018 at 4:41am
#Iran summons #UAE charge d'affaires over Emirati official's remarks about #AhvazTerroristAttack https://t.co/lRWL03Bnfw

Sunday, September 23rd, 2018 at 4:18am
#Russia's defense ministry blames Israeli air force for downing of military plane in #Syria #Israel https://t.co/OBRLe9mRyq

Sunday, September 23rd, 2018 at 3:32am
#China postpones military talks with US over sanctions https://t.co/B2es1nTxPA
#USsanctions https://t.co/EcAcGB1C0E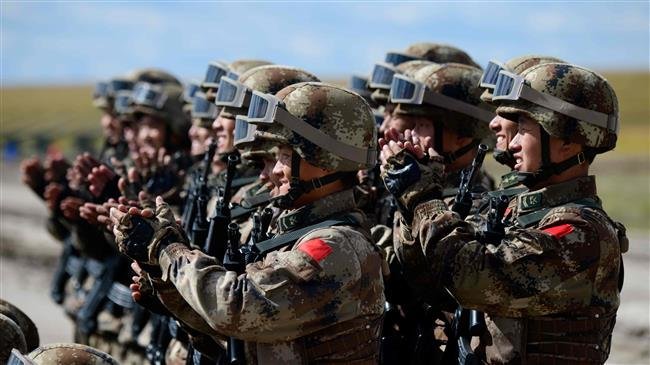 Watch Press TV Live Online
This is the English version of the Press TV live news stream. Press TV live online provides continual coverage of Iran national news and world news. There's no requirement to provide cable login credentials. Just click on the screen and you'll get instant, easy access to the English version of Press TV live online.
Press TV – Wikipedia
Press TV (stylised PRESSTV) is a 24-hour English language news and documentary network, affiliated with Islamic Republic of Iran Broadcasting (IRIB).[1] IRIB is state-owned but independent of the Iranian government in its management, and is the only legal TV and radio broadcaster inside Iran. IRIB's head is appointed directly by the supreme leader, Ayatollah Ali Khamenei, and is considered to be close to the country's conservative political faction. Press TV is headquartered in Tehran, Iran, and has offices and bureaus around the world, including London, Beirut, Damascus, Kabul, and the Gaza Strip. It bills itself as a third alternative to what it considers to be biased Western media and to Sunni media attached to radical Islamic terror groups; critics consider it a shill for the Iranian regime.
Source: en.wikipedia.org/wiki/Press_TV
SaveSave