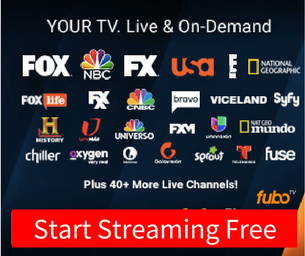 Watch Stadium TV Online

Stadium TV
Stadium (formerly called American Sports Network) is the sports network owned by Sinclair Broadcast Group. Sinclair is the second largest television station operator in the United Sates. Stadium airs a tremendous number of collegiate sporting events through the Sinclair broadcast affiliates all over the country. You can watch the Stadium live stream and video collection online. See our review of the channel below, done with an emphasis on its streaming.
Name: Stadium
Location: United States
Genre: Sports
Website: Stadium
If you're interested in a different channel or stream, use the search box at the top of the page.
As stated, Stadium is owned by Sinclair Broadcast Group. [In addition to owning more than 150 TV stations in 80 markets across the US, Sinclair also operates one of the best TV news magazines–Full Measure.]
During the current collegiate sports season, Stadium covers NCAA Div I Football, Men's and Women's College Basketball, along with hockey, soccer and volleyball. Check out the Stadium TV schedule of live events. Plus since Stadium operates in so many markets, we include a link to all the channel affiliates here.