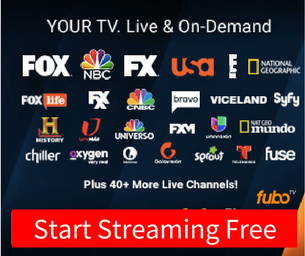 Watch 12 News Phoenix NBC Live Online

More Facts About 12 News Phoenix NBC KPNX
KPNX
Mesa/Phoenix, Arizona


United States

City
Mesa, Arizona
Branding
Channel 12

(general)


12 News

(newscasts)

Slogan
Everything Arizona
Channels
Digital: 12 (VHF)
Virtual: 12 (PSIP)
Translators
KNAZ-TV 2 (22 UHF) Flagstaff
(For others, see below)
Affiliations

.1: NBC
.2: 12 News Weather
.3: Justice Network
.4: Quest

Owner
Tegna, Inc.


(Multimedia Holdings Corporation)

First air date
April 23, 1953 (

1953-04-23

)
Call letters' meaning
PhoeNiX
Former callsigns

KTYL-TV (1953–1955)
KVAR (1955–1959)
KTAR-TV (1959–1979)

Former channel number(s)

Analog:
12 (VHF, 1953–2009)
Digital:
36 (UHF, 2000–2009)

Former affiliations

Secondary:
DuMont (1953–1956)

Transmitter power
39 kW
Height
555 m (1,821 ft)
Facility ID
35486
Transmitter coordinates

33°20′0″N

112°3′51″W

/

33.33333°N 112.06417°W

/

33.33333; -112.06417

Coordinates:

33°20′0″N

112°3′51″W

/

33.33333°N 112.06417°W

/

33.33333; -112.06417

Licensing authority
FCC
Public license information:
Profile
CDBS
Website
www.12news.com
Detailed Antenna Reception Information For 12 News Phoenix NBC KPNX TV
| | |
| --- | --- |
| State | Arizona |
| City | MESA |
| Country | USA |
| Virtual Channel | 12 |
| RF Channel | 12 |
| Effective Radiated Power (ERP) | 22.02899932861328 kW |
| Height Above Average Terrain (HAAT) | 543m |
| Latitude | 33.33330154418945 |
| Longitude | -112.06300354003906 |
| Radiation Center-above Mean Sea Level (RCAMSL) | 900m |
| Callsign | KPNX |
| MHZ | 204 |
| Network Affiliation | NBC |
| Nielsen DMA | PHOENIX (PRESCOTT) |
| Contact Street 1 | 200 E. Van Buren |
| Contact City | Phoenix |
| Contact State | AZ |
| Contact Zip | 85004 |
| Contact Phone | 602-444-1329 |
| Website | www.12news.com |
| Additional Data | FCC Station Information |
12 News Phoenix NBC broadcasts Phoenix news along with NBC entertainment. In addition to being known as 12 News Phoenix, this Phoenix TV station is also known by its FCC call sign KPNX. You can watch this 12 News Phoenix online via the 12 News live stream and its collection of videos which are updated regularly. Also, make sure to check out our 12 News Phoenix review below, done with an emphasis on its streaming.
Name: 12 News Phoenix KPNX NBC
Call Sign: KPNX
Location: Phoenix, Arizona, United States
Genre: Local News, Entertainment
Website: NBC Phoenix Homepage
12 News Phoenix is one of the most respected news organizations in Phoenix. Not only does 12 News operate the highest rated Phoenix news broadcast, but it also one of the few local news outlets to operate its own 24 hour weather channel. This weather channel is called 12 News Weather, and it is devoted to covering Phoenix weather, along with Northern Arizona weather, and Mesa weather.
If you need an immediate report on Phoenix weather then click on the Live Screen button above, and you'll go directly to the 12 News weather section. Finally, if you're interested in a different station or stream, use the search box at the top of the page.
More Facts About 12 News Phoenix NBC KPNX
12 News Phoenix is owned by TENGA, a Gannett Company. As stated earlier, KPNX is the Phoenix NBC affiliate. As an affiliate, Phoenix NBC tends to focus its original news coverage on local issues during the traditional morning, mid-day, evening and late-night news slots. Phoenix 12 News currently airs 29 hours of station produced news broadcasts per week. The breakdown of 12 News broadcasts is 4.5 hours each weekday, 3.5 hours on Saturdays, and another 3 hours on Sundays.
12 News Phoenix consistently has the highest rated news broadcasts in the region. To fill in the rest of its broadcasting schedule, the station airs national programs provided by NBC.
This Phoenix NBC station provides users with a helpful 12 News iphone app, which you can get from iTunes here. This app brings immediate alerts on breaking Phoenix news, as well as the latest Phoenix weather, and Phoenix traffic reports.
Contact 12 News KPNX
If you're a public relations rep, you may want to mail some promotional materials to the station or get in touch with a specific member of its team. If you're a curious viewer, you might be interested in arranging a tour of the station's facilities. In either case, in addition to the contact info above, here are some more ways to get in touch:
By mail: 200 E Van Buren St Phoenix, AZ 85004-2238. Phone: 602-257-1212. Fax: 602-257-6619. Email: [email protected]