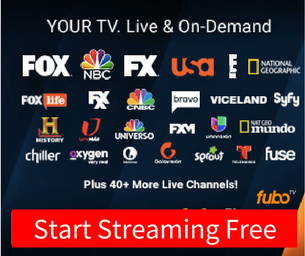 Watch ABC 10 Upper Peninsula WBUP Online

ABC 10 Upper Peninsula WBUP
WBUP

---

Ishpeming/Marquette, Michigan


United States

City
Ishpeming, Michigan
Branding
ABC 10 (general)
ABC 10 News NOW
CW 5 (on DT2)
Slogan
The Upper Peninsula's
ABC 10
Channels
Digital: 10 (VHF)
Virtual: 10 (PSIP)
Subchannels
10.1 ABC
10.2 CW+
Translators

WBKP-DT 5.2 (VHF) Calumet

Affiliations
ABC
Owner
Marks Radio Group


(Lake Superior Community Broadcasting Corporation)

Founded
March 6, 2000
First air date
January 2, 2003
Call letters' meaning
Beautiful Upper Peninsula
Sister station(s)
WBKP, WBKB-TV
Former channel number(s)
Analog:
10 (VHF, 2003–2009)
Transmitter power
9 kW
Height
235 m (771 ft)
Class
DT
Facility ID
59281
Transmitter coordinates

46°29′26.1″N

87°53′36.5″W

 / 

46.490583°N 87.893472°W

Licensing authority
FCC
Public license information:
Profile
CDBS
Website
http://abc10up.com/
Detailed Antenna Reception Information For ABC 10 Upper Peninsula WBUP
| | |
| --- | --- |
| State | Michigan |
| City | ISHPEMING |
| Country | USA |
| Virtual Channel | 10 |
| RF Channel | 10 |
| Effective Radiated Power (ERP) | 4.544000148773193 kW |
| Height Above Average Terrain (HAAT) | 105m |
| Latitude | 46.35279846191406 |
| Longitude | -87.85420227050781 |
| Radiation Center-above Mean Sea Level (RCAMSL) | 551m |
| Callsign | WBUP |
| MHZ | 192 |
| Network Affiliation | ABC |
| Nielsen DMA | MARQUETTE |
| Contact Street 1 | 1705 Ash Street Ste 5 |
| Contact City | Ishpeming |
| Contact State | MI |
| Contact Zip | 49849 |
| Contact Phone | 906-204-2436 |
| Website | www.abc10up.com |
| Additional Data | FCC Station Information |
ABC 10 is a TV station in Ishpeming, MI. It's a local news and entertainment station that broadcasts local news, sports, and scripted TV shows. In addition to being known as ABC 10 Upper Peninsula WBUP, it's also called simply by its FCC call sign WBUP. You can watch the station online via its collection of videos, updated regularly.
Name: ABC 10 Upper Peninsula WBUP
Call Sign: WBUP
Location: Ishpeming, Michigan, United States
Genre: Local News, Entertainment
Website: ABC 10 Homepage
If you're interested in a different station or stream, use the search box at the top of the page.
ABC 10 is owned by Marks Radio Group. It is an affiliate of the network ABC network. As an affiliate, Upper Peninsula WBUP tends to focus its original news coverage on local issues during the traditional morning, mid-day, evening and late-night news slots. To fill in the rest of its broadcasting schedule, the station airs national programs provided by ABC.