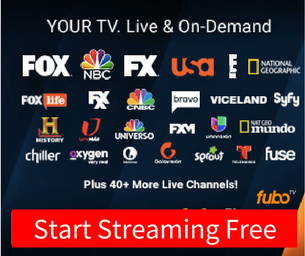 Watch AHC Online

AHC
American Heroes Channel
Launched
July 1998
Owned by
Discovery, Inc.
Picture format
Slogan
The Home of the Brave (derived from the last six words of the Star Spangled Banner)
Country
United States
Language
English
Broadcast area
Nationwide
Headquarters
Elizabeth, New Jersey
Formerly called

Discovery Wings Channel

(1998–2005)

Military Channel

(2005–14)

Sister channel(s)

Animal Planet
Cooking Channel
Destination America
Discovery Channel
Discovery en Español
Discovery Familia
Discovery Family
Discovery Life
DIY Network
Food Network
Great American Country
HGTV
Investigation Discovery
Oprah Winfrey Network
Science Channel
TLC
Travel Channel
Velocity

Website
www.ahctv.com

Availability

Satellite
DirecTV
Dish Network
195 (SD/HD)
C-Band
AMC 11 – Channel 611 (4DTV Digital)
C-Band
AMC 18-Channel 256 (H2H 4DTV)
Bell TV

(Canada)

631 (SD)
Shaw Direct

(Canada)

555 (SD)
Cable
Verizon FiOS
625 (HD)
125 (SD)
Available on most other U.S. cable systems.
Consult your local cable provider for channel availability.
Vidéotron

(Canada)

158 (SD)
IPTV
AT&T U-Verse
Streaming media
DirecTV Now
Internet Protocol television
AHC is a TV broadcaster located in Elizabeth, NJ. It's an entertainment channel that airs programs related to the military, warfare and military history. You can watch the channel online via its video-on-demand collection, updated regularly.
Name: AHC
Location: Elizabeth, New Jersey, United States
Genre: Entertainment > Knowledge & Documentary
Website: American Heroes Channel (AHC) Homepage
If you're interested in a different channel or stream, use the search box at the top of the page.
American Heroes Channel (AHC) is owned by Discovery Communications. It is a member of the American Heroes network.