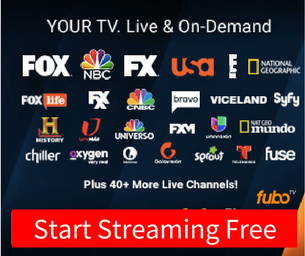 Watch Baby TV Online

Baby TV
BabyTV
Launched
4 December 2003
Owned by
Fox Networks Group
(21st Century Fox)
Picture format
480i/576i (SDTV)
and 1080i (HDTV)
Slogan
It's Their Choice
Language
English
Broadcast area
Worldwide
Headquarters
London
Website

Availability

Satellite
DirecTV (U.S.)
Channel 425
DigitAlb (Albania)
Channel 14
Good TV (Thailand)
Channel 66 (HD)
My TV (South Africa)
Channel 6
Dolce (Romania)
Channel 155
D-Smart (Turkey)
Channel 123
Meo TV (Portugal)
Channel 44
Directv (South America)
Channel 999 and 201
SKY México (Mexico, Central America and Caribbean)
Channel 324
UPC (Austria)
Channel 406
Telefonica (Colombia)
Channel 309
UNE (Colombia)
Channel 128
Dish Network (Mexico)
Channel 315 (Spanish)
OTE TV (Greece)
Channel 504
DishTV (India)
Channel 983 (SD)
Channel 982 (HD)
MNC Vision (Indonesia)
Channel 40
Transvision (Indonesia)
Channel TBA
Nexmedia (Indonesia)
Channel TBA
Tata Sky (India)
Channel 677 (SD)
Channel 676 (HD)
yes (Israel)
Channel 81
OSN (Middle East
& North Africa)
Channel 361
beIN
(Middle East & North Africa)
Channel 104 (HD)
Videocon D2H (India)
Channel 515
Astro (Malaysia)
Channel 618
Dish Home (Nepal)
Channel 806
Dish Network (U.S.)
Channel 824 (SD/HD)
Cable
SkyCable (Philippines)
Channel 122 (Digital)
Destiny Cable (Philippines)
Channel 122 (Digital)
Parasat Cable TV (Philippines)
Channel 104
Virgin Media
Channel 703
Cable TV Hong Kong
Channel 516
Naxoo (Switzerland)
Channel 125
Cytavision (Cyprus)
???
Unitymedia (Germany)
Channel 250
Rogers Cable (Canada)
Channel 232
Ziggo (Netherlands)
Channel 310
Kabel Deutschland (Germany)
Channel 845
UPC Romania
Channel 509
Smallworld Cable (UK)
Channel 640
MELITA Cable (Malta)
Channel 459
GO Digital Multiplus (Malta)
Channel 404
Comcast
Channel 296
Cablelink (Philippines)
Channel 211
In Digital (India)
Channel 874 (HD) (English Feed Only)
HOT (Israel)
Channel 75
IPTV
now TV (Hong Kong)
Channel 448
World On Demand (Japan)
Channel 502
Fetch TV (Australia)
Channel 150
Belgacom (Belgium)
Channel French 140, Dutch 130
Singtel TV (Singapore)
Channel 244( HD)
Channel 245 (Baby TV on Demand)
AT&T U-verse (U.S.)
Channel 330
PEO TV (Sri Lanka)
Channel 63
PTCL Smart TV (Pakistan)
Channel 50
Vodafone (Portugal)
Channel 56
CHT MOD (Taiwan)
Channel 100
Unifi TV (Malaysia)
Channel 968 (old)
Channel 562 (new)
Streaming media
TVPlayer
Watch live (UK only) (TVPlayer Plus subscription required)
Sling TV
Internet Protocol television
Baby TV is a US TV broadcaster. It's a children's channel that airs a full lineup of programming for infants, toddlers, and parents. You can watch the channel online via its video-on-demand collection, updated regularly.
Name: Baby TV
Location: United States
Genre: Children's
Website: Baby TV Homepage
If you're interested in a different channel or stream, use the search box at the top of the page.
Baby TV is owned by Fox International Channels.