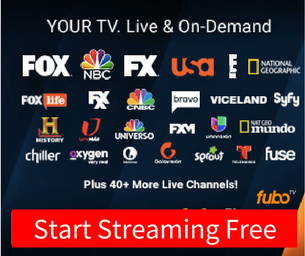 Watch CCTV-4 America Online

CCTV-4 America
CCTV-4 中文国际
Launched
1 October 1992
Network
CCTV
Owned by
CCTV
Picture format
16:9/4:3 (576i, SDTV)
16:9 (1080i, HDTV)
Country
China
Language
Chinese
Broadcast area
International
Headquarters
Beijing, China (2009-present)
Formerly called
China Central Television Fourth Sets Programs(1992-1995)
China Central Television International Channel(1995-2006)
Website
CCTV-4 Asia
CCTV-4 Europe
CCTV-4 America
CCTV Daifu
TCCTV
CCTV-4 China

Availability

Terrestrial
CCTV Analog (PAL-D)
Channel 4 (SD)
CCTV Digital (MUX3)
Channel 4 (SD)/504(HD)
WCETV
(Los Angeles, US)
Channel 31.8
Freeview (UK)
Channel 226 (Streamed)
Satellite
Max3 (Indonesia)
Channel 348
Sky Italia (Italy)
Channel 580
Astro (Malaysia)
Channel 334
DStv (South Africa)
Channel 420
KT SkyLife (South Korea)
Channel 172
TrueVisions (Thailand)
Channel 786
DirecTV (U.S.)
Channel 2052
Dish Network (U.S.)
Channel 9916
Cignal (Philippines)
Channel 166 (SD)
Kristal-Astro (Brunei)
Channel 334
Astro NJOI (Malaysia)
Channel 334
Sky PerfecTV!
Channel 783/568
CANAL+
(Myanmar)
Channel 180
Cable
Rogers Cable (Canada)
Channel 804
Cable TV Hong Kong (Hong Kong)
Channel 112
First Media (Indonesia)
Channel 209
Cablelink (Philippines)
Channel 253
Sky Cable / Destiny Cable (Philippines)
Channel 92 (Digital)
StarHub TV (Singapore)
DTTV: Channel 30
Cable: Channel 801
UPC Switzerland (Switzerland)
Channel 450
Naxoo (Switzerland)
Channel 313
Shaw Communications (Canada)
Channel 524
TrueVisions (Thailand)
Channel 786
Intercable (Venezuela)
Channel 99
Macau Cable Television (Macau)
Channel 318
Surigao Cable TV (Philippines)
Channel 72
Parasat Cable TV (Philippines)
Channel 307
Coltrahue Digital (Chile)
Channel 77.1
IPTV
Indihome (UseeTV) (Indonesia)
Channel 533
Singtel TV (Singapore)
Channel 555
TPG (Australia)
Chinese TV2
now TV (Hong Kong)
Channel 542
KylinTV (U.S.)
Channel 1
FiOS TV (U.S.)
Channel 1795
Streaming media
CNTV Ai Bugu
CCTV-4 Asia
CCTV-4 Europe
CCTV-4 America
CCTV Daifu
CCTV-4 China
CCTV-4 America is a Chinese-language TV broadcaster based in Beijing, China. It's an entertainment channel that airs a unique mix of programming including comedies, dramas and other TV series. You can watch the channel online via the CCTV-4 America live stream and its collection of videos, updated regularly.
Name: CCTV-4 America
Location: Beijing, China
Genre: Entertainment > General Entertainment
Website: CCTV-4 America Homepage
If you're interested in a different channel or stream, use the search box at the top of the page.
CCTV-4 America is owned by China Central Television. It is a member of the China Network Television (CNTV) network.