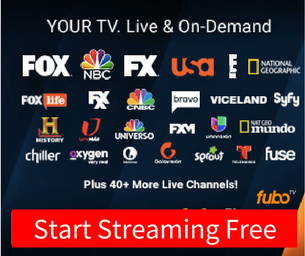 Watch CW 23 Springfield Online

CW 23 Springfield
CW 23 Springfield is a TV broadcaster located in Springfield, IL. It's an entertainment channel that airs an assortment of comedy shows, daytime programming, and movies. You can watch the channel online via its video-on-demand collection, updated regularly.
Name: CW 23 Springfield
Location: Springfield, Illinois, United States
Genre: Entertainment > General Entertainment
Website: CW 23 Springfield WBUI Homepage
If you're interested in a different channel or stream, use the search box at the top of the page.
CW 23 Springfield WBUI is owned by GOCOM Media. It is a member of the CW network.
Contact the Station
If you're a public relations rep, you may want to mail some promotional materials to the station or get in touch with a specific member of its team. If you're a curious viewer, you might be interested in arranging a tour of the station's facilities. In either case, in addition to the contact info above, here are some more ways to get in touch:
By mail: 1704 S Neil St Ste D Champaign, IL 61820-7284. Phone: 217-403-9927. Fax: 217-403-1007.