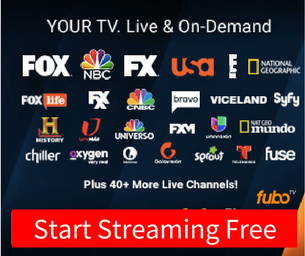 Watch Destination America Online

Destination America
Destination America
Launched
October 7, 1996
Owned by
Discovery, Inc.
Picture format
1080i (HDTV)
480i (SDTV)
Country
United States
Language
English
Broadcast area
Nationwide
Headquarters
Silver Spring, Maryland
Formerly called

Discovery Travel and Living (1996–98)
Discovery Home and Leisure (1998–2004)
Discovery Home (2004–08)
Planet Green (2008–12)

Sister channel(s)

American Heroes Channel
Animal Planet
Cooking Channel
Discovery Channel
Discovery Family
Discovery Life
DIY Network
Food Network
Great American Country
HGTV
Investigation Discovery
Oprah Winfrey Network
Science Channel
TLC
Travel Channel
Velocity

Website
www.destinationamerica.com

Availability

Satellite
DirecTV
286 (HD/SD)
Dish Network
194 (HD/SD)
C-Band
AMC 11-Channel 615 (4DTV Digital)
Cable
Available on many U.S. cable providers
Check local listings for channels
Verizon FiOS
IPTV
AT&T U-verse
Streaming media
PlayStation Vue
Internet Protocol television
Destination America is a TV broadcaster based in Silver Spring, MD. It's an entertainment channel that airs a diverse mix dedicated to the lifestyle, history and culture of the United States along with highlights of travel destinations. You can watch the channel online via the Destination America live stream and its collection of videos, updated regularly.
Name: Destination America
Location: Silver Spring, Maryland, United States
Genre: Entertainment > General Entertainment
Website: Destination America Homepage
If you're interested in a different channel or stream, use the search box at the top of the page.
Destination America is owned by Discovery Communications. It is a member of the Destination America network.