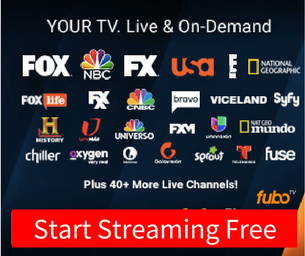 Watch Discovery UK Online

Discovery UK
Discovery
Launched
1 April 1989
Owned by
Discovery Networks Northern Europe
Picture format
576i (16:9 SDTV)
1080i (HDTV)
4K (UHDTV)
Audience share
0.15%
0.05% (+1) (April 2017 , BARB)
Slogan
Make Your World Bigger
Country
United Kingdom
Language
English
Broadcast area
United Kingdom
Ireland
Formerly called
Discovery Channel
Sister channel(s)
Animal Planet
Discovery HD
Discovery History
Discovery Home & Health
Discovery Science
Discovery Shed
Discovery Turbo
DMAX
Investigation Discovery
Quest
Quest Red
TLC
Timeshift service
Discovery +1
Website
www.discoveryuk.com

Availability

Satellite
Sky (UK)
Channel 125 (SD/HD)
Channel 225 (+1)
Channel 822 (SD)
Sky (Ireland)
Channel 125
Channel 225 (+1)
Channel 343 (HD)
Cable
Virgin Media (UK)
Channel 250
Channel 251 (HD)
Channel 252 (+1)
Virgin Media (Ireland)
Channel 208
Channel 209 (+1)
Channel 219 (HD)
WightFibre
Channel 75
IPTV
BT
Channel 322
Channel 376 (HD)
Plusnet
Channel 322
Channel 376 (HD)
Eir Vision
Channel 520
Channel 561 (HD)
Streaming media
Sky Go
Watch live (UK and Ireland only)
Now TV
Watch live (UK and Ireland only)
TVPlayer
Watch live (UK only) (TVPlayer Plus subscription required)
Virgin TV Anywhere (UK)
Watch live (UK only)
Virgin Media Horizon Go (Ireland)
Watch live (Ireland only)
Watch live (+1, Ireland only)
Discovery UK is a TV broadcaster based in the United Kingdom. It's an entertainment channel that airs a diverse mix of reality TV shows, lifestyle programs and other entertainment programming from the Discovery Channel. Live streaming is only available for residents living in the UK or Ireland. You can watch the channel online via the Discovery UK live stream and its collection of videos, updated regularly.
Name: Discovery UK
Location: United Kingdom
Genre: Entertainment > Knowledge & Documentary
Website: Discovery UK Homepage
If you're interested in a different channel or stream, use the search box at the top of the page.