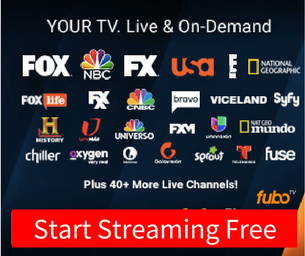 Watch Esquire Network Online

Esquire Network
Esquire Network
Launched
October 1, 1998
Closed
June 28, 2017
Owned by

NBCUniversal Cable Entertainment Group (50%)
Hearst Communications (50%)

Slogan
Celebrating Man at His Best.
Country
United States
Language
English
Broadcast area
Nationwide
Headquarters
Los Angeles, California
Formerly called
Style Network (1998–2013)
G4 (2004-2013)
Esquire Network is a TV broadcaster located in Los Angeles, CA. It's a lifestyle channel that airs programs geared for the guy who is really into his own appearance. If you're a dude who understands the importance of exfoliating and moisturizing while being the proud owner of more than 20 pairs of shoes and more than a dozen watches–if you have no qualms spending half of your disposable income on fashion and grooming aids–then you've come to the right place. Esquire caters to the man who appreciates that the good life doesn't revolve around sports, but rather around travel, cooking and style. You can watch the channel online via its video-on-demand collection, updated regularly.
Name: Esquire Network
Location: Los Angeles, California, United States
Genre: Lifestyle > Men's Fashion & Style
Website: Esquire Network Homepage
If you're interested in a different channel or stream, use the search box at the top of the page.
Esquire Network is owned by NBCUniversal. It is a member of the Esquire network.