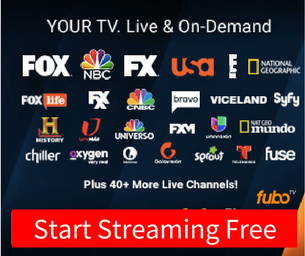 Watch Fox 24 KFTA NW Arkansas Online

Fox 24 KFTA NW Arkansas
KFTA-TV
Fort Smith/Fayetteville, Arkansas


United States

City
Fort Smith, Arkansas
Branding
Fox 24

(general)


Fox 24 News

(newscasts)


KNWA

(on DT2)

Channels
Digital: 27 (UHF)
Virtual: 24 (PSIP)
Subchannels
24.1 Fox
24.2 NBC
24.3 Escape
24.4 Bounce TV
Translators

KNWA-DT 51.2 (50.2 UHF) Rogers

Affiliations
Fox (2006–present)
Owner
Nexstar Media Group


(Nexstar Broadcasting, Inc.)

First air date
November 12, 1978
Call letters' meaning
ForT Smith, Arkansas
Sister station(s)
KNWA-TV
Former callsigns
KLMN-TV (1978–1982)
KPOM-TV (1982–2004)
Former channel number(s)
Analog:
24 (UHF, 1978–2009)
Former affiliations
CBS (1978–1980)
NBC (1980–2008; secondary from 2006)
Transmitter power
600 kW
Height
305 m (1,001 ft)
Class
DT
Facility ID
29560
Transmitter coordinates

35°42′36″N

94°8′16″W

 / 

35.71000°N 94.13778°W

Licensing authority
FCC
Public license information:
Profile
CDBS
Website
www.nwahomepage.com
Detailed Antenna Reception Information For Fox 24 KFTA NW Arkansas
| | |
| --- | --- |
| State | Arkansas |
| City | FORT SMITH |
| Country | USA |
| Virtual Channel | 24 |
| RF Channel | 27 |
| Effective Radiated Power (ERP) | 200 kW |
| Height Above Average Terrain (HAAT) | 305m |
| Latitude | 35.709999084472656 |
| Longitude | -94.13749694824219 |
| Radiation Center-above Mean Sea Level (RCAMSL) | 724m |
| Callsign | KFTA-TV |
| MHZ | 548 |
| Network Affiliation | NBC & FOX |
| Nielsen DMA | FT. SMITH-FAY-SPRNGDL-RGRS |
| Contact Street 1 | 117A North Plaza Court |
| Contact City | Van Buren |
| Contact State | AR |
| Contact Zip | 72956 |
| Contact Phone | 479-571-5100 |
| Website | nwahomepage.com/ |
| Additional Data | FCC Station Information |
Fox 24 is a TV station in Fayetteville, AR. It's a local news and entertainment station that broadcasts local news, sports, and scripted TV shows. In addition to being known as Fox 24 KFTA NW Arkansas, it's also called simply by its FCC call sign KFTA. You can watch the station online via its collection of videos, updated regularly.
Name: Fox 24 KFTA NW Arkansas
Call Sign: KFTA
Location: Fayetteville, Arkansas, United States
Genre: Local News, Entertainment
Website: Fox 24 Homepage
If you're interested in a different station or stream, use the search box at the top of the page.
KFTA Fox 24 was shut out of the Mid-America Emmy Nominations for 2015, but, by all accounts, it does a fine job of providing local and national news to Northwest Arkansas and the Arkansas River Valley.
You can get the KFTA TV schedule on the website, but you'll need patience because the schedule section is terribly slow.
Fox 24 KFTA NW Arkansas Facts
Fox 24 KFTA NW Arkansas serves the Fayetteville and Ft. Smith markets in Northwest Arkansas. It is owned by Nexstar Broadcasting Group.
Fox 24 KFTA is the sister station of NW Arkansas NBC KNWA. The two stations share the same website, as well as a studio on Dickson Street in Fayetteville.
The DMA media market rank for this area of NW Arkansas is 100. This essentially means that Fox 24 is in the 100th largest television market in the United States. The reach of Fox 24 KFTA extends to 296,160 US TV households.

See KFTA's FCC Profile
Fox 24 has a public information file maintained by the U.S. Federal Communications Commission (FCC). To go directly to KFTA's FCC file, click the FCC link above. At this time, there are no outstanding complaints against KFTA.
Contact the Station
If you're a public relations rep, you may want to mail some promotional materials to the station or get in touch with a specific member of its team. If you're a curious viewer, you might be interested in arranging a tour of the station's facilities. In either case, in addition to the contact info above, here are some more ways to get in touch:
By mail: 15 S Block Ave Ste 101 Fayetteville, AR 72701-6099. Phone: 479-571-5100. Fax: 479-571-8900. Email: [email protected]