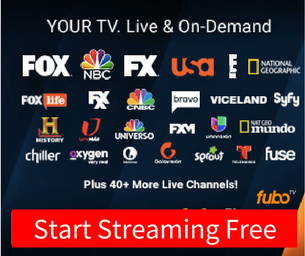 Watch Fox Sports Australia Online

Fox Sports Australia
Fox Sports
Launched
26 January 1995
Owned by
Fox Sports Pty Limited
Picture format
576i (SDTV) 16:9
1080i (HDTV) 16:9
Audience share
Fox Sports 1: 0.2%
Fox Sports 2: 0.1%
Fox Sports 3: 0.1%
Fox Sports 4: 0.6%
Fox Sports 5: 0.1% (November 2015, )
Slogan
We're a FOX Sporting Nation
Country
Australia
Language
English
Headquarters
Artarmon, New South Wales
Formerly called
Premier Sports (prior to 19 February 1996)
Sister channel(s)
Fox Footy
Fox League
Fox Sports News
Website
www.foxsports.com.au

Availability

Satellite
Foxtel
Fox Sports 501:
Channel 255 (HD)
Channel 501 (SD)
Fox Sports 503:
Channel 257 (HD)
Channel 503 (SD)
Fox Sports 505:
Channel 259 (HD)
Channel 505 (SD)
Fox Sports 506:
Channel 260 (HD)
Channel 506 (SD)
Fox Sports More:
Channel 264 (HD)
Channel 507 (SD)
Cable
Foxtel
Fox Sports 501:
Channel 255 (HD)
Channel 501 (SD)
Fox Sports 503:
Channel 257 (HD)
Channel 503 (SD)
Fox Sports 505:
Channel 259 (HD)
Channel 505 (SD)
Fox Sports 506:
Channel 260 (HD)
Channel 506 (SD)
Fox Sports More:
Channel 264 (HD)
Channel 507 (SD)
*Same channel numbers for Optus TV Featuring Foxtel
IPTV
Foxtel Now
Fox Sports 501:
Channel 501
Fox Sports 503:
Channel 503
Fox Sports 505:
Channel 505
Fox Sports 506:
Channel 506
Streaming media
Foxtel app
Channel 501
Fox Sports Australia is a TV broadcaster located in Artarmon, NSW, Australia. It's a sports channel that broadcasts full coverage of this region's sports news, highlights and live contests. You can watch the channel online via its video-on-demand collection, updated regularly.
Name: Fox Sports Australia
Location: Artarmon, NSW, Australia
Genre: Sports > Australia Sports
Website: Fox Sports AU Homepage
If you're interested in a different channel or stream, use the search box at the top of the page.