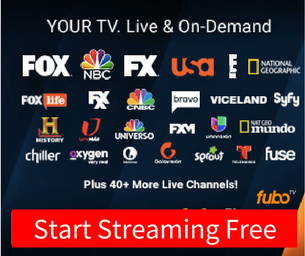 Watch GOL TV Online

GOL TV
GOL TV
Launched
February 1, 2003
Owned by
Gol TV, Inc.
Picture format
480i (SDTV)
1080i (HDTV)
Slogan
Tu fútbol, tu canal
(Your Football, Your Channel)
America's First Soccer Channel
Soccer 24/7
Language
English and Spanish
Website
goltv.tv

Availability

Satellite
DirecTV
468 (SD only)
Cable
AT&T U-verse
656
GOL TV is a Spanish-language TV broadcaster located in Miami, FL. It's a sports channel dedicated to soccer. It broadcasts news, analysis, highlights, and other coverage of soccer broadcasts in both English and Spanish. You can watch the channel online via its video-on-demand collection, updated regularly.
Name: GOL TV
Location: Miami, Florida, United States
Genre: Sports > Soccer (Futbol)
Website: GOL TV Homepage
If you're interested in a different channel or stream, use the search box at the top of the page.
GOL TV is owned by Gol TV Inc. It is a member of the GOL network.