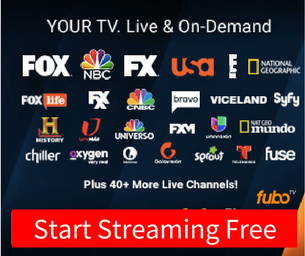 Watch HLN Online

HLN
HLN
Launched
January 1, 1982


(as CNN2)


January 1, 1983


(as Headline News

)
December 15, 2008


(as HLN)

Owned by
CNN


(Turner Broadcasting System)

Picture format
1080i HDTV


(downscaled to letterboxed 480i for the SDTV feed)

Slogan
News that hits home
Country
United States
Language
English
Broadcast area

United States
Canada
Latin America
The Caribbean
Asia
Middle East
North Africa
Australia (some hotels only)

Headquarters

CNN Center
Atlanta, Georgia

Formerly called

CNN2
(1982–1983)
Headline News
(1983–1997)
CNN Headline News
(1997–2007)
HLN: Headline News
(2007–2008)

Sister channel(s)

CNN
CNN International
CNN en Español

Website
www.hlntv.com

Availability

Terrestrial
Audio available via some radio stations
Frequencies vary
Satellite
DirecTV
Channel 204 (HD/SD)
Dish Network
Channel 202
Shaw Direct (Canada)
Channel 502
beIN (Middle East and North Africa)
Channel 146 (SD)
Cable
Verizon FiOS
Channel 101/1542 (SD)
In-House (Washington, D.C.)
Channel 23
Available on most American cable systems
Channels slots vary
SkyCable (Philippines)
Channel 110 (Digital)
Cablelink (Philippines)
Channel 107
Destiny Cable (Philippines)

Channel 64 (Analog)
Channel 110 (Digital)

Cable TV Hong Kong (Hong Kong)
Channel 125
Wave Broadband
Channel 37
Satellite radio
Sirius
Channel 117
XM
Channel 117
IPTV
Now TV (Hong Kong)
Channel 317
Bell Fibe TV (Canada)

Channel 508 (SD)
Channel 1508 (HD)

AT&T U-verse

Channel 203 (SD)
Channel 1203 (HD)

mio TV (Singapore)
Channel 169 (SD)
Zazeen (Canada)

Channel 50 (SD)
Channel 45 (HD)

VMedia

(Canada)

Channel 80 (SD)
Streaming media
go.cnn.com
Watch live

(US pay-TV subscribers only)

Sling TV
Internet Protocol television
PlayStation Vue
Internet Protocol television
HLN is a TV broadcaster based in Atlanta, GA. It's a national news station that broadcasts comprehensive coverage of breaking news, but with an emphasis on tabloid gossip, opinion pieces, crime and entertainment. You can watch the channel online via the HLN live stream and its collection of videos, updated regularly.
Name: HLN
Location: Atlanta, Georgia, United States
Genre: National News
Website: HLN Homepage
If you're interested in a different channel or stream, use the search box at the top of the page.
HLN is owned by Turner Broadcasting System (Time Warner). It is a member of the HLN network.