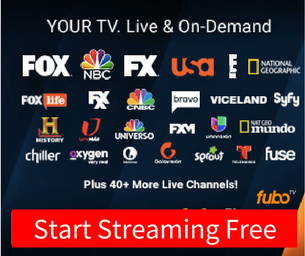 Watch iFilm Arabic Iran Online

iFilm Arabic Iran
IFilm
Launched
September 9, 2010
Owned by
Islamic Republic of Iran Broadcasting
Picture format
16:9 (576i, SDTV)
Slogan

Arabic: Drama Channel for Families

Persian: Friend of My Family

Country
Iran
Language
English, Arabic, Persian
Broadcast area
Worldwide
Headquarters
Tehran
Website
www.ifilmtv.com

Availability

Terrestrial
Jamaran
Ch43 UHF Digital
Oqaab
(Afghanistan)
Channel 14
Satellite
Nilesat 201 (7.0 W)
11747 / 27500 / 3/4 V
Arabsat 5C (20 E)
3964 / 27500 / 3/4 V
Badr 5 (26 E)
11881 / 27500 / 3/4 H
Badr 5 (26 E)
12303 / 27500 / 5/6 H
Badr 4 (26 E)
12092 / 27500 / 3/4 V
Badr 4 (26 E)
12579 / 2960 / 3/4 H
Intelsat 902 (62 E)
11555 / 30000 / 2/3 V
Galaxy 19 (97 W)
12028 / 21991 / 3/4 H
Eutelsat Hotbird 13 B (13.0 E)
12437 / 29900 / 3/4 H
Streaming media
IRIB IFilm Live Streaming
iFilm Arabic Iran is an Arabic-language TV broadcaster based in Tehran, Iran. It's an entertainment channel that airs movies, live quizzes on the arts, backstage documentaries on films and ongoing productions, movie and film reviews, short films and documentaries about Iran. You can watch the channel online via the iFilm Arabic Iran live stream and its collection of videos, updated regularly.
Name: iFilm Arabic Iran
Location: Tehran, Iran
Genre: Entertainment > General Entertainment
Website: IRIB iFilm in Arabic Homepage
If you're interested in a different channel or stream, use the search box at the top of the page.
IRIB iFilm in Arabic is owned by the Government of Iran. It is a member of the Islamic Republic of Iran Broadcasting network.