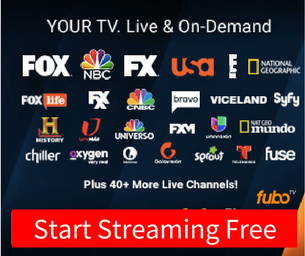 Watch KHQ News Online

KHQ News
KHQ-TV
Spokane, Washington–
Coeur d'Alene, Idaho


United States

City
Spokane, Washington
Branding
KHQ (general; alternately known as Q6)
KHQ Local News (news)
Slogan
Right Now
Channels
Digital: 15 (UHF)
Virtual: 6 (PSIP)
Subchannels
6.1 NBC
6.2 SWX
Translators
(see article)
Owner
Cowles Company


(KHQ, Incorporated)

First air date
December 20, 1952
Former channel number(s)
Analog:
6 (VHF, 1952–2009)
Former affiliations
Secondary:
ABC (1952–1954)
Transmitter power
1000 kW
Height
653 m (2,142 ft)
Facility ID
34537
Transmitter coordinates

47°34′52″N

117°17′51″W

 / 

47.58111°N 117.29750°W

Licensing authority
FCC
Public license information:
Profile
CDBS
Website
www.khq.com
Detailed Antenna Reception Information For KHQ News
| | |
| --- | --- |
| State | Washington |
| City | SPOKANE |
| Country | USA |
| Virtual Channel | 6 |
| RF Channel | 15 |
| Effective Radiated Power (ERP) | 1000 kW |
| Height Above Average Terrain (HAAT) | 653m |
| Latitude | 47.58110046386719 |
| Longitude | -117.2959976196289 |
| Radiation Center-above Mean Sea Level (RCAMSL) | 1,373m |
| Callsign | KHQ-TV |
| MHZ | 476 |
| Network Affiliation | NBC |
| Nielsen DMA | SPOKANE |
| Contact Street 1 | 1201 W. Sprague Ave. |
| Contact City | Spokane |
| Contact State | WA |
| Contact Zip | 99201 |
| Contact Phone | 509-448-6000 |
| Website | www.khq.com |
| Additional Data | FCC Station Information |
KHQ News 6 is a TV station in Spokane, WA. It is the NBC affiliate for the Spokane area. As such, KHQ 6 News is one of the leading channels for Spokane news, and Spokane weather. In addition to being known as KHQ News, this station is also known as Spokane or by its FCC call sign KHQ, or simply Q6 News. You can watch the station online via the Q6 live stream, and its collection of videos which are updated regularly.
Name: KHQ News 6 Spokane NBC
Call Sign: KHQ
Location: Spokane, Washington, United States
Genre: Local News, Entertainment
Website: KHQ 6 Homepage
In addition to KHQ News, the NBC Spokane affiliate also offers a full slate of nationally syndicated shows, like include: Wheel of Fortune, Jeopardy!, Ellen, Hot Bench, Judge Judy, TMZ, and Inside Edition. In addition to its Spokane local news broadcasts, KHQ also operates an Eastern Washington sports, and weather station called SWX Right Now. This station is a favorite among Spokane locals, and Idaho panhandle residents as well.
If you just want to go straight to the KHQ weather section, click on the website link above above. Finally, for other stations or streams, simply use the search box at the top of the page.
KHQ 6 is owned by Cowles Publishing Company. It is an affiliate of the network NBC network. As an NBC affiliate, Q6 News to focus its original news coverage on Spokane local news during the traditional morning, evening and late-night news slots. Unlike most other NBC affiliates, however, Q6 News does not have a noon broadcast. To fill in the rest of its broadcasting schedule, the station airs national programs provided by NBC.
Contact the Station
If you're a public relations rep, you may want to mail some promotional materials to the station or get in touch with a specific member of its team. If you're a curious viewer, you might be interested in arranging a tour of the station's facilities. In either case, in addition to the contact info above, here are some more ways to get in touch:
By mail: PO Box 600 Spokane, WA 99210-0600. Phone: 509-448-6000. Fax: 509-448-4644. Email: [email protected]