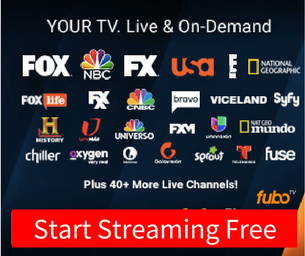 Watch L'Equipe 21 France Online

L'Equipe 21 France
L'Équipe
Launched
31 August 1998
Owned by
Amaury Group
Picture format
576i (16:9 SDTV)
1080i (HDTV)
Audience share
0.9% (July 2017Médiamétrie)
,
Slogan
La première chaîne 100% sport, 100% gratuite
Country
France
Headquarters
Boulogne-Billancourt and Issy-les-Moulineaux
Formerly called
L'Équipe TV (1998-2012)
L'Équipe 21 (2012-2016)
Website
www.lequipetv.fr

Availability

Terrestrial
TNT
Channel 21
Satellite
Canal
Channel 137 (HD)
L'Equipe 21 France is a French-language TV broadcaster located in Issy-les-Moulineaux, France. It's a sports channel that broadcasts full coverage of French sports news, highlights and live contests. You can watch the channel online via its video-on-demand collection, updated regularly.
Name: L'Equipe 21 France
Location: Issy-les-Moulineaux, France
Genre: Sports > France Sports
Website: L'Equipe 21 (The Team 21) Homepage
If you're interested in a different channel or stream, use the search box at the top of the page.