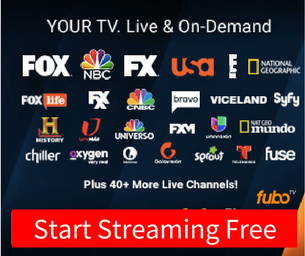 Watch Louisville CW WBKI Online

Louisville CW WBKI
WBKI

---

Salem, Indiana/Louisville, Kentucky


United States

City
Salem, Indiana
Branding
WBKI-TV, The CW Louisville (58.1)
WMYO, MyTV 58 (58.3)
Channels
Digital: 51 (UHF)


(to move to 16 (UHF))


Virtual: 58 (PSIP)
Subchannels
(see article)
Affiliations
The CW
Owner
Block Communications


(Independence Television Company)

Founded
November 1, 1990
First air date
March 16, 1994
Call letters' meaning
WB (defunct network) KentuckIana (region served)
Sister station(s)
WDRB
Former callsigns
WFTE (1994–2006)
WMYO (2006–2018)
WBKI-TV (2018)
Former channel number(s)
Analog:
58 (UHF, 1994–2009)
Former affiliations
Analog/DT1:
Independent (1994–1995)
UPN (1995–2006)
MyNetworkTV (2006–2018; now on DT3)
DT2:
TFC (2012–2014)
Transmitter power
1000 kW
487 kW (CP)
Height
390.4 m (1,281 ft)
Facility ID
34167
Transmitter coordinates

38°21′0″N

85°50′57″W

 / 

38.35000°N 85.84917°W

Licensing authority
FCC
Public license information:
Profile
CDBS
Website
WBKI/CW
WMYO/MyNetworkTV
Detailed Antenna Reception Information For Louisville CW WBKI
| | |
| --- | --- |
| State | Kentucky |
| City | CAMPBELLSVILLE |
| Country | USA |
| Virtual Channel | 34 |
| RF Channel | 19 |
| Effective Radiated Power (ERP) | 1000 kW |
| Height Above Average Terrain (HAAT) | 370m |
| Latitude | 37.530799865722656 |
| Longitude | -85.44580078125 |
| Radiation Center-above Mean Sea Level (RCAMSL) | 600m |
| Callsign | WBKI-TV |
| MHZ | 500 |
| Network Affiliation | CW |
| Nielsen DMA | LOUISVILLE |
| Contact Street 1 | 624 W. Muhammad Ali Blvd. |
| Contact City | Louisville |
| Contact State | KY |
| Contact Zip | 40203 |
| Contact Phone | 502-584-6441 |
| Website | www.wbki.tv |
| Additional Data | FCC Station Information |
Louisville CW WBKI is a TV broadcaster located in Louisville, KY. It's an entertainment channel that airs hit sit-com re-runs, some original series, movie replays and reality TV. You can watch the channel online via its video-on-demand collection, updated regularly.
Name: Louisville CW WBKI
Location: Louisville, Kentucky, United States
Genre: Entertainment > General Entertainment
Website: Louisville CW WBKI Homepage
If you're interested in a different channel or stream, use the search box at the top of the page.
Louisville CW WBKI is owned by Block Communications. It is a member of the CW network.
Contact the Station
If you're a public relations rep, you may want to mail some promotional materials to the station or get in touch with a specific member of its team. If you're a curious viewer, you might be interested in arranging a tour of the station's facilities. In either case, in addition to the contact info above, here are some more ways to get in touch:
By mail: 6100 Dutchmans Ln Ste 701 Louisville, KY 40205-3284. Phone: 502-809-3400. Fax: 502-266-6262. Email: [email protected]