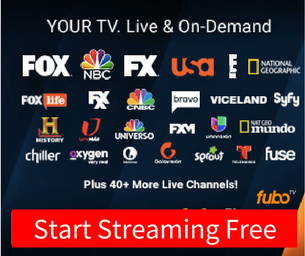 Watch Much Canada Online

Much Canada
Much

Current version of the fourth logo, used since 2013.

Launched
August 31, 1984
Owned by
Bell Media
Picture format
1080i (HDTV)
(2011-present)
480i (SDTV)
(1984-present)
4K (UHDTV)
(2016-present; part-time, selected broadcasts)
Slogan
It's a Lot
Country
Canada
Broadcast area
National
Headquarters
Toronto, Ontario
Formerly called
MuchMusic
(1984-2013)
Sister channel(s)
The Comedy Network
MTV
MTV2
Website
www.much.com

Availability

Satellite
Bell TV
Channel 570 (SD)
Channel 1670 (HD)
Shaw Direct
Channel 580 (SD)
86 / 586 (HD)
Cable
Available on most Canadian cable systems
Check local listings, channels may vary
IPTV
Bell Aliant Fibe TV
Channel 220 (SD)
Channel 424 (HD)
Bell Fibe TV
Channel 570 (SD)
Channel 1570 (HD)
Bell MTS
Channel 25 (SD)
Channel 1025 (HD)
Optik TV
Channel 9557 (SD)
Channel 557 (HD)
SaskTel
Channel 12 (SD)
Channel 312 (HD)
VMedia
Channel 701 (HD)
Zazeen
Channel 52 (HD)
Much Canada is an English-language TV broadcaster located in Toronto, Ontario, Canada. It's a music-entertainment channel that airs music videos, music news, comedy shows and reality TV including full episodes of Tosh.0, Workaholics, Kroll Show, Broad City, Ugly Americans and more€¦. You can watch the channel online via its video-on-demand collection, updated regularly.
Name: Much Canada
Location: Toronto, Ontario, Canada
Genre: Entertainment > Music Entertainment
Website: MuchMusic / Much Homepage
If you're interested in a different channel or stream, use the search box at the top of the page.
MuchMusic / Much is owned by Bell Media.