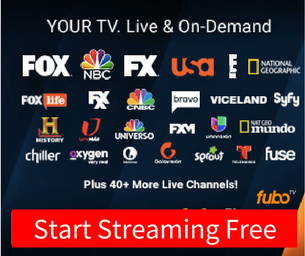 Watch MyNetworkTV Little Rock KARZ Online

MyNetworkTV Little Rock KARZ
KARZ-TV

---

Little Rock, Arkansas


United States

Branding
Z 42
Slogan
Laugh Here
Channels
Digital: 44 (UHF)


(to move to 28 (UHF))


Virtual: 42 (PSIP)
Affiliations

.1: MyNetworkTV
.2: Bounce TV
.3: Ion Television

Owner
Nexstar Media Group


(Nexstar Broadcasting, Inc.)

Founded
November 23, 1993
First air date
December 1, 1997
Call letters' meaning
Derived from sister station KARK-TV
Sister station(s)
Former callsigns

KVUT (1997–1998)
KYPX (1998–2001)
KLRA-TV (2001)
KWBF (2001–2009)

Former channel number(s)

Analog:
42 (UHF, 1997–2009)
KWBF-LP 47 Sheridan
(UHF repeater)

Former affiliations

Analog/DT1:
InTV (1997–1998)
Pax TV (1998–2001)
The WB (2001–2006)
DT2:
RTV (simulcast of KKYK-DT, 2006–2009)
DT3:
LAT TV (2007–2008, via KHUG-LP)
ABC (2008–2009, via KATV)

Transmitter power
1,000 kW
525 kW (CP)
Height
448.4 m (1,471 ft)
Facility ID
37005
Transmitter coordinates

34°47′56.9″N

92°30′0″W

 / 

34.799139°N 92.50000°W

Licensing authority
FCC
Public license information:
Profile
CDBS
Website
KARZ 42
Detailed Antenna Reception Information For MyNetworkTV Little Rock KARZ
| | |
| --- | --- |
| State | Arkansas |
| City | LITTLE ROCK |
| Country | USA |
| Virtual Channel | 42 |
| RF Channel | 44 |
| Effective Radiated Power (ERP) | 1000 kW |
| Height Above Average Terrain (HAAT) | 485m |
| Latitude | 34.795799255371094 |
| Longitude | -92.49559783935547 |
| Radiation Center-above Mean Sea Level (RCAMSL) | 610m |
| Callsign | KARZ-TV |
| MHZ | 554 |
| Network Affiliation | MNT |
| Nielsen DMA | LITTLE ROCK-PINE BLUFF |
| Contact Street 1 | 1401 W. Capitol Avenue |
| Contact Street 2 | Suite 104 |
| Contact City | Little Rock |
| Contact State | AR |
| Contact Zip | 72201 |
| Contact Phone | 501-340-4444 |
| Website | arkansasmatters.com/ |
| Additional Data | FCC Station Information |
MyNetworkTV Little Rock is a TV station in Little Rock, AR. It's a local news and entertainment station that broadcasts the latest news, sports, and a variety of entertainment programming. In addition to being known as MyNetworkTV Little Rock KARZ, it's also called simply by its FCC call sign KARZ. You can watch the station online via its collection of videos, updated regularly.
Name: MyNetworkTV Little Rock KARZ
Call Sign: KARZ
Location: Little Rock, Arkansas, United States
Genre: Local News, Entertainment
Website: MyNetworkTV Little Rock Homepage
If you're interested in a different station or stream, use the search box at the top of the page.
MyNetworkTV Little Rock is owned by Nexstar Broadcasting Group. It is an affiliate of the network MyNetworkTV network. As an affiliate, KARZ Little Rock tends to focus its original news coverage on local issues during the traditional morning, mid-day, evening and late-night news slots. To fill in the rest of its broadcasting schedule, the station airs national programs provided by MyNetworkTV.