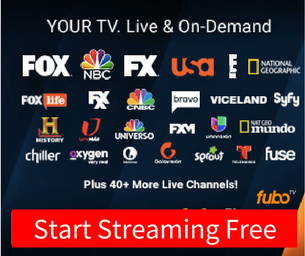 Watch Nova Sport Greece Online

Nova Sport Greece
Nova Sports
Launched
1994
Owned by
Forthnet
Picture format
16:9, 1080p (HDTV)
Country
Greece
Language
Greek
Formerly called
SuperSport (1994–2008)
Sister channel(s)
Nova Cinema
Nova Life
Website
www.novasports.gr

Availability

Satellite
NOVA Greece
NovaSports 24HD: Channel 112
NovaSports Stories HD: Channel 116
NovaSports 1HD: Channel 301
NovaSports 2HD: Channel 302
NovaSports 3HD: Channel 303
NovaSports 4HD: Channel 304
NovaSports 5HD: Channel 305
NOVA Cyprus
NovaSports 1: Channel 201
NovaSports 2: Channel 202
NovaSports 3: Channel 203
NovaSports 4: Channel 204
NovaSports 6: Channel 206
NovaSports 7: Channel 207
Cable
Cablenet (Cyprus)
NovaSports 1HD: Channel 551
NovaSports 2HD: Channel 552
NovaSports 3HD: Channel 553
NovaSports 4HD: Channel 554
NovaSports 5HD: Channel 555
NovaSports 24HD: Channel 558
IPTV
Vodafone TV
'NovaSports 1HD: Channel 211
NovaSports 2HD: Channel 212
NovaSports 3HD: Channel 213
NovaSports 4HD: Channel 214
NovaSports 5HD: Channel 215
CytaVision(Cyprus)
'NovaSports 1HD: Channel 211
NovaSports 2HD: Channel 212
NovaSports 3HD: Channel 213
NovaSports 4HD: Channel 214
NovaSports 5HD: Channel 215
PrimeTel(Cyprus)
NovaSports 1HD: Channel 611
NovaSports 2HD: Channel 612
NovaSports 3HD: Channel 613
NovaSports 4HD: Channel 614
NovaSports 5HD: Channel 615
Nova Sport Greece is a Greek-language TV broadcaster based in Greece. It's a sports channel that broadcasts full coverage of Greek sports news, highlights and live contests. You can watch the channel online via the Nova Sport Greece live stream and its collection of videos, updated regularly.
Name: Nova Sport Greece
Location: Greece
Genre: Sports > Greece Sports
Website: Nova Sport Greece Homepage
If you're interested in a different channel or stream, use the search box at the top of the page.