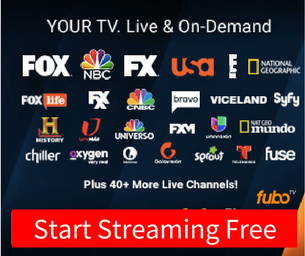 Watch Pop TV Online

Pop TV
Pop
Launched
1981
Owned by

CBS Corporation
Lionsgate

(50% each)

Picture format
Slogan
Dare To Pop
Country
United States
Language
English
Broadcast area
Nationwide

(available in most areas)

Headquarters
Hollywood, Los Angeles, California, United States
Formerly called

Electronic Program Guide (1981–88)
Prevue Guide (1988–93)
Prevue Channel (1993–99)
TV Guide Channel (1999–2007)
TV Guide Network (2007–13)
TVGN (2013–15)

Sister channel(s)

Via CBS Corporation:
CBS
The CW
Showtime
The Movie Channel
Flix
Smithsonian Channel
CBS Sports Network
Via Lionsgate:
Starz
Starz Encore
MoviePlex

Website
poptv.com

Availability

Satellite
DirecTV
Channel 273 (HD/SD)
Dish Network
Channel 117 (HD/SD)
Cable
Verizon FiOS
Available on most US cable systems
Channels vary by cable provider
IPTV
AT&T U-verse
Streaming media
PlayStation Vue
IPTV
DirecTV Now
IPTV
Hulu with Live TV
IPTV
YouTube TV
IPTV
PopTVNow
IPTV
Pop TV is a television broadcaster located in Hollywood, CA. Pop TV is an entertainment channel that airs programs about pop culture, including profiles of pop culture idols and the rabid fans they tend to spawn. You can watch Pop TV online via its video-on-demand collection, updated regularly.
Name: Pop TV
Location: Hollywood, California, United States
Genre: Entertainment > General Entertainment
Website: Pop Homepage
Pop TV is a joint venture between Lionsgate Entertainment and CBS Corporation. Pop TV used to be TVGN, which was one of those channels that would serve as a scrolling TV guide of the various programs on TV at that time. In fact, it was owned by TV Guide. Then, as cable companies began to roll out more sophisticated (and useful) guides of their own, this type of scrolling TV guide was no longer needed. As a result, the mission changes, and TVGN became Pop TV. Pop TV has the new focus of general entertainment with reruns, sitcoms and shows about pop culture.
If you're interested in a different channel or stream, use the search box at the top of the page.