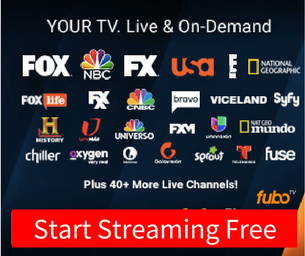 Watch Showtime Online

Showtime
Showtime
Launched
July 1, 1976
Owned by
Showtime Networks
(CBS Corporation)
Picture format
480i (SDTV)
1080i (HDTV)
Slogan
Brace Yourself

(primary)


Hold on Tight

(secondary)

Country
United States
Language
English
Spanish

(via SAP audio track; some films may be broadcast in their native language and subtitled in English)

Broadcast area
Nationwide
Headquarters
New York City, New York, United States
Sister channel(s)

The Movie Channel
Smithsonian Channel
Flix
CBS
The CW

Timeshift service

Showtime East
Showtime West
Showtime 2 East
Showtime 2 West
Showcase East
Showcase West
Showtime Beyond East
Showtime Beyond West
Showtime Extreme East
Showtime Extreme West
Showtime Family Zone East
Showtime Family Zone West
Showtime Next East
Showtime Next West
Showtime Women East
Showtime Women West

Website
www.sho.com

Availability

Satellite
DirecTV
545 Showtime (east; HD/SD)
546 Showtime (west; HD/SD)
547 Showtime 2 (HD/SD)
548 Showcase (HD/SD)
549 Showtime Extreme (HD/SD)
550 Showtime Beyond (HD)
551 Showtime Next (HD)
552 Showtime Women (HD)
1545 Showtime On Demand
Dish Network
318 Showtime (east; HD/SD)
319 Showtime (west; HD/SD)
320 Showtime 2 (HD/SD)
321 Showcase (HD/SD)
322 Showtime Extreme
323 Showtime Beyond
Cable
Cable
Channels vary by cable provider
IPTV
Verizon FiOS
865–874 (HD)
365–380 (SD)
AT&T U-verse
1852–1866 (HD)
852–866 (SD)
Streaming media
Showtime (Streaming service)
www.showtime.com
Showtime Anytime
www.showtimeanytime.com/


(U.S. cable internet subscribers only; requires login from pay television provider to access content)

Roku
Internet Protocol television
Amazon Video
www.amazon.com


(requires subscription to access content)

Apple TV
Internet Protocol television
Hulu
Internet Protocol television
Playstation Vue
Internet Protocol television
Sling TV
Internet Protocol television
YouTube TV
Internet Protocol television
DirecTV Now
Internet Protocol television
Showtime is a TV broadcaster located in New York, NY. It's a premium entertainment channel that airs original TV dramas, movies, and documentary specials. You can watch the channel online via its video-on-demand collection, updated regularly.
Name: Showtime
Location: New York, New York, United States
Genre: Entertainment > Premium TV & Movies
Website: Showtime Homepage
If you're interested in a different channel or stream, use the search box at the top of the page.
Showtime is owned by Showtime Networks.