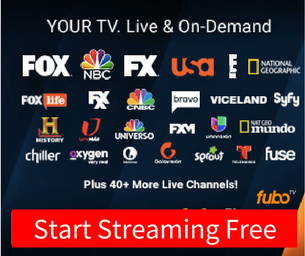 Watch Sport TV Portugal Online

Sport TV Portugal
SPORT TV
Launched
September 16, 1998
Owned by
Olivedesportos (25%)
Portugal Telecom (25%)
NOS (25%)
Vodafone Portugal (25%)
Picture format
Aspect Ratio: 16:9
Resolution: 576i (SDTV)
720p (HDTV)
2160p (UHDTV)
Slogan
O seu desporto favorito. (Your favorite sport.)
Website
sporttv.pt

Availability

Satellite
NOS
Channel 9 (SPORT.TV+ SD)
Channel 19 (SPORT.TV1 SD)
Channel 20 (SPORT.TV2 SD)
Channel 21 (SPORT.TV3 SD)
Channel 22 (SPORT.TV4 SD)
Channel 23 (SPORT.TV5 SD)
Channel 25 (SPORT.TV1 HD)
Channel 26 (SPORT.TV2 HD)
Channel 27 (SPORT.TV3 HD)
Channel 33 (SPORT.TV+ HD)
MEO
Channel 9 (SportTV + SD)
Channel 20 (SportTV 1 SD)
Channel 21 (SportTV 2 SD)
Channel 22 (SportTV 3 SD)
Channel 23 (SportTV 4 SD)
Channel 24 (SportTV 5 SD)
Channel 25 (SportTV 1 HD)
Channel 26 (SportTV 2 HD)
Channel 27 (SportTV 3 HD)
Channel 420 (SportTV 4K UHD)
ZAP
Channel 20 (SportTV África 1 SD)
Channel 21 (SportTV África 1 HD)
Cable
NOS
Channel 9 (SportTV + SD)
Channel 19 (SportTV 1 SD)
Channel 20 (SportTV 2 SD)
Channel 21 (SportTV 3 SD)
Channel 22 (SportTV 4 SD)
Channel 23 (SportTV 5 SD)
Channel 24 (SportTV + HD)
Channel 25 (SportTV 1 HD)
Channel 26 (SportTV 2 HD)
Channel 27 (SportTV 3 HD)
Channel 28 (SportTV 4 HD)
Channel 29 (SportTV 5 HD)
Channel 420 (SportTV 4K UHD)
Nowo
Channel 9 (SportTV + SD)
Channel 209 (SportTV + HD)
Channel 210 (SportTV 1 HD)
Channel 211 (SportTV 2 HD)
Channel 212 (SportTV 3 HD)
Channel 213 (SportTV 4 HD)
Channel 215 (SportTV 5 HD)
ZAP
Channel 20 (SportTV África 1 SD)
Channel 21 (SportTV África 1 HD)
IPTV
MEO
Channel 9 (SportTV + SD)
Channel 20 (SportTV 1 SD)
Channel 21 (SportTV 2 SD)
Channel 22 (SportTV 3 SD)
Channel 23 (SportTV 4 SD)
Channel 24 (SportTV 5 SD)
Channel 25 (SportTV 1 HD)
Channel 26 (SportTV 2 HD)
Channel 27 (SportTV 3 HD)
Channel 28 (SportTV 4 HD)
Channel 29 (SportTV 5 HD)
Channel 33 (SportTV + HD)
Channel 420 (SportTV 4K UHD)
Vodafone
Channel 9 (SportTV + SD)
Channel 20 (SportTV 1 SD)
Channel 21 (SportTV 2 SD)
Channel 22 (SportTV 3 SD)
Channel 23 (SportTV 4 SD)
Channel 24 (SportTV 5 SD)
Channel 25 (SportTV + HD)
Channel 26 (SportTV 1 HD)
Channel 27 (SportTV 2 HD)
Channel 28 (SportTV 3 HD)
Channel 29 (SportTV 4 HD)
Channel 30 (SportTV 5 HD)
Channel 420 (SportTV 4K UHD)
Sport TV Portugal is a Portuguese-language TV broadcaster located in Libson, Portugal. It's a sports channel that broadcasts full coverage of Portuguese sports news, highlights and live contests with a special emphasis on Portuguese soccer. You can watch the channel online via its video-on-demand collection, updated regularly.
Name: Sport TV Portugal
Location: Libson, Portugal
Genre: Sports > Portugal Sports
Website: Sport TV Homepage
If you're interested in a different channel or stream, use the search box at the top of the page.