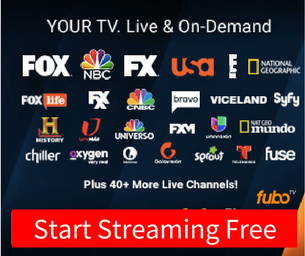 Watch SundanceTV Online

SundanceTV
Sundance TV
Launched
February 1, 1996
Owned by
Showtime Networks, Inc. & NBCUniversal (1996–2008)
Robert Redford (1996–2008)
(via Sundance Group)
AMC Networks (2008–present)
Picture format
1080i HDTV


(downscaled to letterboxed 480i for the SDTV feed)

Country
United States
Language
English
Headquarters
New York City
Formerly called
Sundance Channel (1996–2014)
Sister channel(s)
AMC
BBC America
IFC
We TV
Website
www.sundancetv.com

Availability

Satellite
DirecTV (US)
Channel 557
Dish Network (US)
Channel 126
DishHD (Taiwan)
Channel 330 (HD)
Cosmote TV (Greece)
Channel 206 (HD)
Cyfrowy Polsat (Poland)
Channel 53 (SD)
Channel 143 (HD)
nc+ (Poland)
Channel 57 (HD)
Sky Brasil
Channel 516 (HD)
Channel 1268 (VOD)
OSN

(MENA)

Channel 35 (HD)
Cable
Cablelink (Philippines)
Channel 303
Telenet Digital TV (Flanders)
Channel 63
UPC (Poland)
Channel 493 (SD)
Channel 494 (HD)
VTR (Chile)
Channel 784 (HD)
UPC Romania
Channel 110 (SD)
Channel 152 (HD)
IPTV
Verizon FiOS
Channel 235 (SD)
Channel 735 (HD)
AT&T U-Verse
Channel 798 (SD)
Channel 1798 (HD)
Movistar TV (Spain)
Channel 43
Streaming media
Sling TV
Internet Protocol television
PlayStation Vue
Internet Protocol television
Amazon Video
www.amazon.com


(requires subscription to access content)
SundanceTV is a TV broadcaster based in Bethpage, NY. It's a movie channel that airs a wide range of popular and critically-acclaimed movies, films, and documentaries. You can watch the channel online via the SundanceTV live stream and its collection of videos, updated regularly.
Name: SundanceTV
Location: Bethpage, New York, United States
Genre: Entertainment > Movies
Website: SundanceTV Homepage
If you're interested in a different channel or stream, use the search box at the top of the page.
SundanceTV is owned by AMC Networks. It is a member of the SundanceTV Undance network.