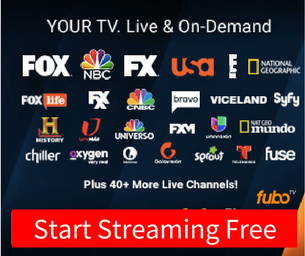 Watch TEN Sports India Online

TEN Sports India
Sony Ten
Launched
1 April 2002
Owned by
Sony Pictures Networks
Picture format
1080i HDTV
(downscaled to 576i 4:3 for SDTVs)
Slogan
Go beyond
Sports inspires life
Country
India
Language
English
Hindi
Broadcast area
Indian subcontinent
Headquarters
Mumbai, India
Formerly called
Sony Ten 1:
Ten Sports
(2002-2016)
Ten 1
(2016-2017)
Sony Ten 2:
Zee Sports
(2005-2010)
Ten Action
(2010-2016)
Ten 2
(2016-2017)
Sony Ten 3:
Ten Cricket
(2010-2016)
Ten 3
(2016-2017)
Sony Ten Golf:
Ten Golf
(2016-2017)
Sister channel(s)

List

Sony TV
Sony Max
Sony Max 2
SAB TV
Sony Liv
Sony Six
Sony Mix
Sony Aath
AXN
Sony Le Plex
Animax
Sony Pix
Sony ESPN
Sony Rox
Sony Yay
AXN
Sony Wah
Sony Pal
Sony BBC Earth
Sony Marathi

Website
sonypicturessportsnetwork.com

Availability

Terrestrial
TV Lanka Digital TV
Channel 41 (1 SD)
Channel 43 (2 SD)
Satellite
Reliance Digital TV
Channel 505 (SD)
Channel 523 (HD)
Tata Sky
Sony Ten 1:
Channel 470 (HD)
Channel 471 (SD)
Sony Ten 2:
Channel 473 (HD)
Channel 474 (SD)
Sony Ten 3:
Channel 475 (HD)
Channel 476 (SD)
Sony Ten Golf:
Channel 477 (HD)
Dish TV
Channel 610 (1 HD)
Channel 611 (1 SD)
Channel 612 (2 HD)
Channel 613 (2 SD)
Channel 615 (3 SD)
Dialog TV
Channel 68 (1 SD)
Channel 70 (2 SD)
Channel 79 (Sony Ten Golf SD)
Dish TV Sri Lanka
(Sri Lanka)
Channel 2645 (1 SD)
Channel 2647 (2 SD)
Sun Direct
Channel 506
TelkomVision
Channel 113
Airtel Digital TV
Sony Ten 1:
Channel 285 (SD)
Channel 286 (HD)
Sony Ten Sports 2:
Channel 287 (SD)
Channel 288 (HD)
Sony Ten Sports 3:
Channel 289 (SD)
Channel 290 (HD)
Indovision
Channel 310
Videocon d2h
Channel 411 (1 SD)
Channel 927 (1 HD)
Channel 413 (2 SD)
Channel 931 (2 HD)
Dish Home
(Nepal)
Channel 606 (1 SD)
Channel 946 (1 HD)
Channel 602 (2 SD)
Channel 608 (3 SD)
Cable
Asianet Digital TV
(India)
Sony Ten 1:
Channel 306 (SD)
Channel 812 (HD)
Sony Ten 2:
Channel 307 (SD)
Channel 815 (HD)
Sony Ten 3:
Channel 308 (SD)
Channel 816 (HD)
MediaNet
(Maldives)
Channel 302
DEN
Channel 408
Sim TV
(Nepal)
Channel 705
IPTV
Peo TV
(Sri Lanka)
Channel 38 (1 SD)
Channel 45 (2 SD)
TEN Sports India is an English-language TV broadcaster based in Mumbai, India. It's a sports channel that broadcasts news, highlights and live matches from around the sporting world with a special emphasis on cricket, soccer and golf. You can watch the channel online via the TEN Sports India live stream and its collection of videos, updated regularly.
Name: TEN Sports India
Location: Mumbai, India
Genre: Sports > India Sports
Website: TEN Sports Homepage
If you're interested in a different channel or stream, use the search box at the top of the page.
TEN Sports is owned by Zee Entertainment Enterprises.