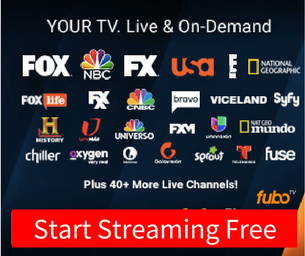 Watch TV 64 Charlotte Online

TV 64 Charlotte
WAXN-TV
Kannapolis/Charlotte, North Carolina


United States

City
Kannapolis, North Carolina
Branding
TV64

(general)


Eyewitness News on TV64

(newscasts)

Channels
Digital: 50 (UHF


(to move to 32 (UHF))


Virtual: 64 (PSIP)
Subchannels
See Below
Translators
36 WAXNTV1 China Grove
42 W42DR-D Marion
30 WSOCTV1, Shelby
46 WSOCTV2, Statesville
Affiliations
Independent
Owner
Cox Media Group


(WSOC Television, LLC)

First air date
October 15, 1994
Call letters' meaning
AXN = action (from former on-air name Action 64; not to be confused with the unrelated Sony-owned television channel AXN)
Sister station(s)
WSOC-TV
Former callsigns
WKAY (1994–1996)
Former channel number(s)
Analog:
64 (UHF, 1994–2009)
Former affiliations
Per program:
Pax TV (1998–2000)
Transmitter power
150 kW
107 kW (CP)
Height
364 m (1,194 ft)
Facility ID
12793
Transmitter coordinates

35°15′42″N

80°43′37″W

 / 

35.26167°N 80.72694°W

Coordinates:

35°15′42″N

80°43′37″W

 / 

35.26167°N 80.72694°W

Licensing authority
FCC
Public license information:
Profile
CDBS
Website
wsoctv.com/tv64
Detailed Antenna Reception Information For TV 64 Charlotte
| | |
| --- | --- |
| State | North Carolina |
| City | KANNAPOLIS |
| Country | USA |
| Virtual Channel | 64 |
| RF Channel | 50 |
| Effective Radiated Power (ERP) | 50 kW |
| Height Above Average Terrain (HAAT) | 348m |
| Latitude | 35.26139831542969 |
| Longitude | -80.72720336914062 |
| Radiation Center-above Mean Sea Level (RCAMSL) | 565m |
| Callsign | WAXN-TV |
| MHZ | 578 |
| Network Affiliation | INDEPENDENT |
| Nielsen DMA | CHARLOTTE |
| Contact Street 1 | 1901 North Tryon Street |
| Contact City | Charlotte |
| Contact State | NC |
| Contact Zip | 28206 |
| Contact Phone | 704-335-4786 |
| Website | www.wsoctv.com |
| Additional Data | FCC Station Information |
TV 64 Charlotte is a TV broadcaster located in Charlotte, NC. It's an entertainment channel that airs a diverse mix of syndicated sit-coms, game shows, talk shows and dramas. You can watch the channel online via its video-on-demand collection, updated regularly.
Name: TV 64 Charlotte
Location: Charlotte, North Carolina, United States
Genre: Entertainment > General Entertainment
Website: TV 64 Charlotte WAXN Homepage
If you're interested in a different channel or stream, use the search box at the top of the page.
TV 64 Charlotte WAXN is owned by Cox Media Group.
Contact the Station
If you're a public relations rep, you may want to mail some promotional materials to the station or get in touch with a specific member of its team. If you're a curious viewer, you might be interested in arranging a tour of the station's facilities. In either case, in addition to the contact info above, here are some more ways to get in touch:
By mail: PO Box 34665 Charlotte, NC 28234-4665. Phone: 704-338-9999. Fax: 704-335-4736. Email: [email protected]