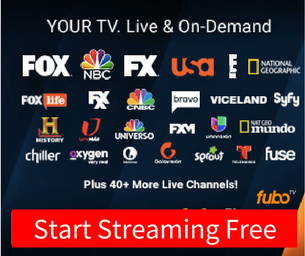 Watch WARZ-TV 34 Online

WARZ-TV 34
WARZ-CD
(a Class-A station)
Smithfield, North Carolina
City
Smithfield, North Carolina
Channels
Digital: 34 (UHF)
Subchannels
34.3 Retro
34.2 World Harvest Television
Affiliations
World Harvest Television
Owner
Waters & Brock Communications, Inc.
Former callsigns
W35AR (1988-1996)
WARZ-LP (1996-2011)
WARZ-LD (2011-2015)
Former channel number(s)
35 (1988-1996)
Former affiliations
Independent (1988-2009)
The Sportsman Channel (2009)
Transmitter power
15 kW
Facility ID
71089
Transmitter coordinates

35°31′46.00″N

78°18′7.00″W

 / 

35.5294444°N 78.3019444°W

Website
WARZ.tv
WARZ-TV 34 is a TV broadcaster located in Smithfield, NC. It's a Christian station that broadcasts Christian TV with original programs, sermons, specials, and teachings. You can watch the channel online via the WARZ-TV 34 live stream.
Name: WARZ-TV 34
Location: Smithfield, North Carolina, United States
Genre: Christian
Website: WARZ-TV 34 Homepage
If you're interested in a different channel or stream, use the search box at the top of the page.
WARZ-TV 34 is owned by World Harvest Network.