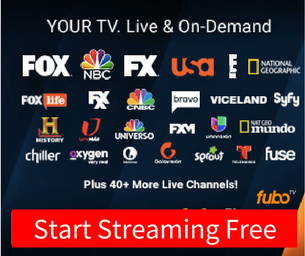 Watch WYLN 35 Online

WYLN 35
WYLN-LP

Hazleton, Pennsylvania


United States

Branding
A Number You Can Trust
Slogan
We're Your Local Network
Channels
Digital: 35 (UHF)
Virtual: 35 (PSIP)
Affiliations
Youtoo TV (2015–present)
Owner
Triple J Community Broadcasting, LLC
Founded
1989
Call letters' meaning
We're Your Local Network
Former callsigns
W35AT (1989–1996)
Former channel number(s)
35 (UHF analog, 1991–2015)
Former affiliations
Independent (1989–1995)
The WB (1995–1998)
America One (1998–2015)
Transmitter power
8.92 kW/160.6 m
Website
www.wylntv.com
WYLN 35 is a TV broadcaster located in Hazleton, PA. It's a public access channel that provides all-access community programming for Hazelton, including coverage of local governance issues, events, sports and profiles. You can watch the channel online via the WYLN 35 live stream.
Name: WYLN 35
Location: Hazleton, Pennsylvania, United States
Genre: Public Access Television > Community Station
Website: WYLN 35 Hazelton Homepage
If you're interested in a different channel or stream, use the search box at the top of the page.
WYLN 35 Hazelton is owned by Triple J Community Broadcasting. It is a member of the YouToo network.
Contact the Station
If you're a public relations rep, you may want to mail some promotional materials to the station or get in touch with a specific member of its team. If you're a curious viewer, you might be interested in arranging a tour of the station's facilities. In either case, in addition to the contact info above, here are some more ways to get in touch:
By mail: 1057 E 10th St Hazleton, PA 18201-3421. Phone: 570-459-1869. Fax: 570-459-1625. Email: [email protected]