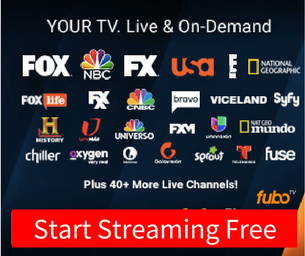 Watch AZTV 7 Phoenix KAZT Online

AZTV 7 Phoenix KAZT
KAZT-TV

---

Prescott/Phoenix, Arizona


United States

City
Prescott, Arizona
Branding
AZ-TV 7
MeTV Arizona (on DT2)
HSN 7.3 (on DT3)
Slogan
Arizona's Own
Channels
Digital: 7 (VHF)
Virtual: 7 (PSIP)
Translators
KAZT-CD 36 (UHF) Phoenix
(for others, see list in article)
Affiliations

.1: Independent
.2: MeTV
.3: HSN
.4: Charge!

Owner
Londen Media Group


(KAZT, L.L.C.)

First air date
September 5, 1982
Call letters' meaning
AriZona Television
Former callsigns
KUSK (1982–2002)
Former channel number(s)

Analog:
7 (VHF, 1982–2009)
Digital:
25 (UHF, until 2009)

Former affiliations
Transmitter power
3.2 kW
Height
792 m (2,598 ft)
Facility ID
35811
Transmitter coordinates

34°41′15″N

112°7′3.5″W

 / 

34.68750°N 112.117639°W

Coordinates:

34°41′15″N

112°7′3.5″W

 / 

34.68750°N 112.117639°W

Licensing authority
FCC
Public license information:
Profile
CDBS
Website
www.aztv.com
Detailed Antenna Reception Information For AZTV 7 Phoenix KAZT
| | |
| --- | --- |
| State | Arizona |
| City | PRESCOTT |
| Country | USA |
| Virtual Channel | 7 |
| RF Channel | 7 |
| Effective Radiated Power (ERP) | 3.200000047683716 kW |
| Height Above Average Terrain (HAAT) | 850m |
| Latitude | 34.6875 |
| Longitude | -112.11699676513672 |
| Radiation Center-above Mean Sea Level (RCAMSL) | 2,362m |
| Callsign | KAZT-TV |
| MHZ | 174 |
| Network Affiliation | INDEPENDENT |
| Nielsen DMA | PHOENIX (PRESCOTT) |
| Contact Street 1 | 4343 E. Camelback Road, Suite 130 |
| Contact City | Phoenix |
| Contact State | AZ |
| Contact Zip | 85018 |
| Contact Phone | +1-602-977-7700 |
| Website | www.aztv.com |
| Additional Data | FCC Station Information |
AZTV 7 is a TV station in Phoenix, AZ. It's a local news and entertainment station that broadcasts a mix of local news, weather, traffic, sports, and entertainment. In addition to being known as AZTV 7 Phoenix KAZT, it's also called simply by its FCC call sign KAZT. You can watch the station online via the AZTV 7 live stream.
Name: AZTV 7 Phoenix KAZT
Call Sign: KAZT
Location: Phoenix, Arizona, United States
Genre: Local News, Entertainment
Website: AZTV 7 Homepage
If you're interested in a different station or stream, use the search box at the top of the page.
AZTV 7 is owned by Londen Media Group.
Contact the Station
If you're a public relations rep, you may want to mail some promotional materials to the station or get in touch with a specific member of its team. If you're a curious viewer, you might be interested in arranging a tour of the station's facilities. In either case, in addition to the contact info above, here are some more ways to get in touch:
By mail: 4343 E Camelback Rd Ste 130 Phoenix, AZ 85018-8305. Phone: 602-977-7700. Fax: 602-224-2214. Email: [email protected]