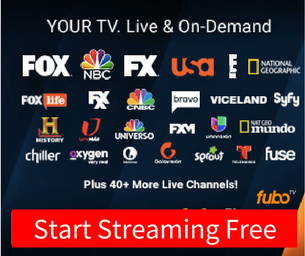 Watch KCBY Coos Bay CBS Online

Watch KCBY Coos Bay CBS Live Online
KVAL-TV
Eugene, Oregon


United States

Branding
KVAL CBS 13

(general)


KVAL News

(newscasts)

Slogan
First. Fair. Accurate.
Channels
Digital: 13 (VHF)
Virtual: 13 (PSIP)
Subchannels
13.1 CBS
13.2 TBD
13.3 Charge!
Translators
(see article)
Affiliations
CBS (secondary 1954–1960; primary 1982–present)
Owner
Sinclair Broadcast Group


(Sinclair Eugene Licensee, LLC)

First air date
April 15, 1954[2]
Call letters' meaning
Willamette VALley
Sister station(s)
KMTR, KTVL, KATU, KUNP
Former channel number(s)
Analog:
13 (VHF, 1954–2009)
Digital:
25 (UHF, 2001–2009)
Former affiliations
Primary:
NBC (1954–1982)
Secondary:
ABC (1954–1960)
DuMont (1954–1955)
Transmitter power
30.64 kW
Height
441 m (1,447 ft)
Facility ID
49766
Transmitter coordinates

44°0′6″N

123°6′57″W

 / 

44.00167°N 123.11583°W

Licensing authority
FCC
Public license information:
Profile
CDBS
Website
kval.com
Detailed Antenna Reception Information For KCBY Coos Bay CBS
| | |
| --- | --- |
| State | Oregon |
| City | COOS BAY |
| Country | USA |
| Virtual Channel | 11 |
| RF Channel | 11 |
| Effective Radiated Power (ERP) | 3.200000047683716 kW |
| Height Above Average Terrain (HAAT) | 188m |
| Latitude | 43.39059829711914 |
| Longitude | -124.12899780273438 |
| Radiation Center-above Mean Sea Level (RCAMSL) | 321m |
| Callsign | KCBY-TV |
| MHZ | 198 |
| Network Affiliation | CBS |
| Nielsen DMA | EUGENE |
| Contact Street 1 | 3451 Broadway |
| Contact City | North Bend |
| Contact State | OR |
| Contact Zip | 97459 |
| Contact Phone | 541-269-1111 |
| Website | www.kcby.com |
| Additional Data | FCC Station Information |
KCBY Coos Bay is a TV station in Coos Bay, OR. It's a local news and entertainment station that broadcasts breaking news along with weather, traffic, sports, and general entertainment programming. In addition to being known as KCBY Coos Bay CBS, it's also called simply by its FCC call sign KCBY. You can watch the station online via the KCBY Coos Bay live stream and its collection of videos, updated regularly.
Name: KCBY Coos Bay CBS
Call Sign: KCBY
Location: Coos Bay, Oregon, United States
Genre: Local News, Entertainment
Website: KCBY Coos Bay Homepage
If you're interested in a different station or stream, use the search box at the top of the page.
KCBY Coos Bay is owned by Sinclair Broadcast Group. It is an affiliate of the network CBS network. As an affiliate, Oregon Bay Area CBS tends to focus its original news coverage on local issues during the traditional morning, mid-day, evening and late-night news slots. To fill in the rest of its broadcasting schedule, the station airs national programs provided by CBS.
Contact the Station
If you're a public relations rep, you may want to mail some promotional materials to the station or get in touch with a specific member of its team. If you're a curious viewer, you might be interested in arranging a tour of the station's facilities. In either case, in addition to the contact info above, here are some more ways to get in touch:
By mail: PO Box 1156 Coos Bay, OR 97420-0302. Phone: 541-269-1111. Fax: 541-269-7464. Email: [email protected]