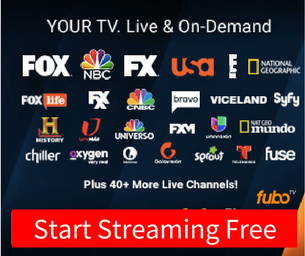 Watch Lincoln CBS KOLN 10 Live Online

More Facts About Lincoln CBS KOLN 10 Live
Detailed Antenna Reception Information For Lincoln CBS KOLN 10
| | |
| --- | --- |
| State | Nebraska |
| City | GRAND ISLAND |
| Country | USA |
| Virtual Channel | 11 |
| RF Channel | 11 |
| Effective Radiated Power (ERP) | 15.168000221252441 kW |
| Height Above Average Terrain (HAAT) | 308m |
| Latitude | 40.58890151977539 |
| Longitude | -98.80280303955078 |
| Radiation Center-above Mean Sea Level (RCAMSL) | 943m |
| Callsign | KGIN |
| MHZ | 198 |
| Network Affiliation | CBS |
| Nielsen DMA | LINCOLN & HASTINGS-KRNY |
| Contact Street 1 | 123 N. Locust Street |
| Contact City | Grand Island |
| Contact State | NE |
| Contact Zip | 68802 |
| Contact Phone | 308-382-6100 |
| Website | www.1011now.com |
| Additional Data | FCC Station Information |
KGIN 11/KOLN10 is a TV station in Grand Island, NE. It's a local news and entertainment station that broadcasts breaking news along with weather, traffic, sports, and general entertainment programming. In addition to being known as KGIN 11KOLN 10 Grand Island, it's also called simply by its FCC call sign KGIN. You can watch the station online via the KGIN 11/KOLN10 live stream and its collection of videos, updated regularly.
Name: KGIN 11KOLN 10 Grand Island
Call Sign: KGIN
Location: Grand Island, Nebraska, United States
Genre: Local News, Entertainment
Website: KGIN 11/KOLN10 Homepage
If you're interested in a different station or stream, use the search box at the top of the page.
KGIN 11/KOLN10 is owned by Gray Television. It is an affiliate of the network CBS network. As an affiliate, Grand Island News tends to focus its original news coverage on local issues during the traditional morning, mid-day, evening and late-night news slots. To fill in the rest of its broadcasting schedule, the station airs national programs provided by CBS.
See KGIN's FCC Profile
KGIN 11/KOLN10 has a public information file maintained by the U.S. Federal Communications Commission (FCC). To go directly to KGIN's FCC file, click the FCC link above.
The FCC's station profile will contain important information about Grand Island News that falls within the public domain. For example, it may disclose such details as political advertisement time the station has sold (or given away), ownership particulars, or pending applications for programming changes.