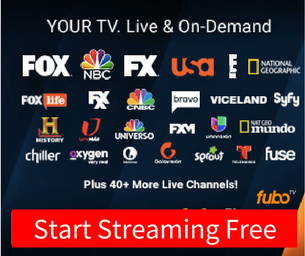 Watch SAB TV India Online

SAB TV India
Sony Sab
Launched
23 April 1999
Owned by
Sony Pictures Networks
Picture format
4:3 (576i, SDTV)
16:9 (1080i, HDTV)
Audience share
India:
63% (September 2015 , BARC)
Slogan
Haste Raho India (India keep on laughing)
Country
India
Language
Hindi
Headquarters
Mumbai, Maharashtra
Sister channel(s)
Sony TV
Sony MAX
Sony Max 2
Sony Rox
Sony Liv
Sony Six
Sony Mix
Sony Aath
AXN
Sony Le Plex
Animax
Sony BBC Earth
Sony Pix
Sony ESPN
Sony Ten
Sony Pix
Sony Wah
Sony Pal
Sony Yay
Sony Marathi
Website
www.sabtv.com

Availability

Satellite
Airtel digital TV
Channel 126 (SD)
Channel 127 (HD)
Big TV
Channel 210 (SD)
Dish TV
Channel 107 (SD)
Channel 106 (HD)
Tata Sky
Channel 134 (SD)
Channel 132 (HD)
Sun Direct
Channel 320 (SD)
Sky (UK & Ireland)
Channel 730 (SD)
Videocon d2h
Channel 113 (SD)
Channel 905 (HD)
Dish Network (USA)
Channel 701
OSN (Middle East
& North Africa)
Channel 281 (SD)
Starsat (Sub-Saharan Africa)
Channel 509 (SD)
CANAL+
(Myanmar)
Channel 85
Cable
In Digital
Channel 105 (SD)
Siti Cable (Kolkata)
Channel 116 (SD)
Channel 26 (HD)
GTPL
Channel 07 (SD)
Virgin Media (UK)
Channel 807 (SD)
StarHub TV (Singapore)
Channel 163 (SD)
Channel 164 (SAB TV on Demand)
Manthan Digital
Channel 507 (SD)
Macau Cable TV (Macau)
Channel 522 (SD)
Den Cable
Channel 108
First Media (Indonesia)
Channel 172
Asianet Digital (India)
Channel 505 (SD)
IPTV
now TV (Hong Kong)
Channel 774
Singtel TV (Singapore)
Channel 648
My.T (Mauritius)
Channel 38
HyppTV (Malaysia)
Channel 342
Streaming media
TVPlayer
Watch live (UK only)
Any Where
Watch live (UK only)
SonyLIV
Watch live (India)
SAB TV India is a Hindi-language TV broadcaster located in Mumbai, India. It's a comedy channel that airs a diverse mix of popular Indian comedic TV, including comedy specials, lifestyle programs and other general entertainment. You can watch the channel online via its video-on-demand collection, updated regularly.
Name: SAB TV India
Location: Mumbai, India
Genre: Entertainment > Comedy
Website: SAB TV Homepage
If you're interested in a different channel or stream, use the search box at the top of the page.