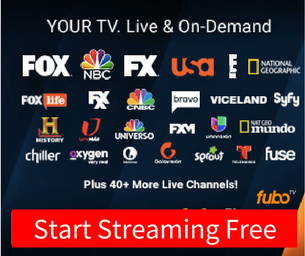 Watch Starz Online

Starz
Starz

Current logo used since April 5, 2016

Launched
February 1, 1994
Owned by
Starz Inc.
(Lionsgate)
Picture format
480i (SDTV)
1080i (HDTV)
Slogan
Obsessable
Country
United States
Language

English
Spanish

(via SAP audio track; some films may be broadcast in their native language and subtitled into English)

Broadcast area
Nationwide
Headquarters
Meridian, Colorado
Formerly called
Starz! (1994–2005)
Sister channel(s)
Timeshift service

Starz East
Starz West
Starz Cinema East
Starz Cinema West
Starz Comedy East
Starz Comedy West
Starz Edge East
Starz Edge West
Starz Kids & Family East
Starz Kids & Family West
Starz In Black East
Starz In Black West

Website
www.starz.com

Availability

Satellite
DirecTV

525 Starz (East; SD/HD)
526 Starz (West; SD/HD)
527 Starz Kids & Family (HD)
528 Starz Comedy (HD)
529 Starz Edge (SD/HD)
530 Starz In Black (SD/HD)
531 Starz Cinema (HD)
1525 Starz On Demand

Dish Network

350 Starz (East; SD/HD)
351 Starz (West; SD/HD)
352 Starz Edge (SD/HD)
353 Starz Cinema
354 Starz Comedy (SD/HD)
355 Starz In Black
356 Starz Kids & Family (SD/HD)

Cable
Available on most U.S. cable systems
Consult your local cable provider or program listings source for channel availability
IPTV
Verizon FIOS
340–347 (SD)
840 (HD)
AT&T U-verse

902 Starz (East; SD)
903 Starz (West; SD)
904 Starz Edge (SD)
906 Starz In Black (SD)
908 Starz Cinema (SD)
910 Starz Comedy (SD)
912 Starz Kids & Family (SD)
1902 Starz (East; HD)
1903 Starz (West; HD)
1904 Starz Edge (HD)
1906 Starz In Black (HD)
1910 Starz Comedy (HD)
1912 Starz Kids & Family (HD)

Streaming media
Sling TV
Internet Protocol television
DirecTV Now
Internet Protocol television
YouTube TV
Internet Protocol television
Amazon Video
www.amazon.com


(requires subscription to access content)
Starz is a TV broadcaster located in Meridian, CO. It's a movie channel that airs a wide range of popular and critically-acclaimed movies, films, and documentaries. You can watch the channel online via its video-on-demand collection, updated regularly.
Name: Starz
Location: Meridian, Colorado, United States
Genre: Entertainment > Movies
Website: Starz Homepage
If you're interested in a different channel or stream, use the search box at the top of the page.
Starz is owned by Starz Inc.